Taking place on 05-07 March at ExCeL London, Futurebuild 2019 will tackle the biggest challenges impacting the industry and provide visitors with unrivalled insight and hands-on experience around the latest technology, regulation and thinking to address these issues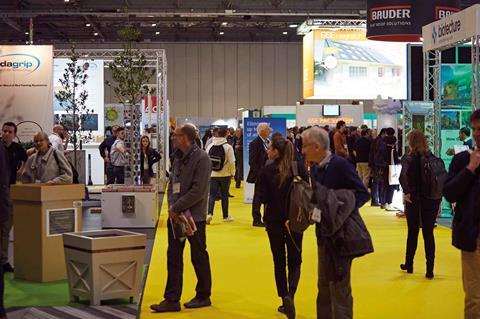 Futurebuild is the leading built environment event for industry professionals to meet, learn, be inspired and do business. Developed in conjunction with renowned, industry leading partners, the packed three-day programme will provide over 500 hours of learning across an inspiring conference programme and 11 seminar streams – all completely free and CPD-accredited.
Meeting challenges and making commitments
Central to the event is the ecobuild conference, which will inspire visitors to take action on the most pressing challenges through insights from leading experts. With an overarching theme of 'Time For Action', the conference sessions will be collaborative forums where visitors can develop plans for implementing change and proposing action for a more sustainable future.
A total of 13 key challenges will be tackled through the conference programme, including 'The Housing Challenge – more than houses' by Jane Briginshaw, Director of Design England. 'The Quality Challenge – why can't we build better buildings?' will also be addressed by Robin Nicholson of Cullinan Studio, Ben Derbyshire of RIBA and Kath Fontana of RICS.
Visitors can also take a more comprehensive look into the biggest issues facing the built environment through the Knowledge Forum – new for 2019. Here, industry leading partners, academia and professional bodies will provide useful solutions and guidance for construction professionals to take back to the office across a three-day schedule of sessions.
As an official UK Government Innovation Partner, Futurebuild will also be hosting the Innovation Zone with the Department for Business, Energy & Industrial Strategy (BEIS) and Innovate UK. At the Zone, BEIS will be showcasing the work of the Energy Innovation Programme and demonstrating how it is delivering the Clean Growth Strategy. Focusing on true innovation, it will provide a platform for investment and knowledge exchange across three areas: a dedicated three-day seminar series; an exhibition featuring innovative businesses BEIS and Innovative UK have provided funding to; and a 'Business Bar' in collaboration with the Knowledge Transfer Network – providing 1-to-1 advice and support on accessing funding.
About Futurebuild
Futurebuild is the leading built environment event for professionals from across the industry to meet and learn, be inspired and do business.
At Futurebuild 2019, the focus will be on exploring and tackling the biggest challenges impacting the built environment, and beyond. The event will be a unique destination for visitors to gain unrivalled insights and hands-on experience around the latest innovations, products and materials to enable them to tackle these challenges head on.
Working closely with renowned partners from across industry, Futurebuild will showcase and champion all elements of the built environment in one place, ensuring a truly beneficial experience for visitors – whatever their objective.
Central to this is the ecobuild conference, which will inspire visitors to take action on the most pressing challenges through insights and knowledge-sharing from leading experts. With an overarching theme of 'Time for Action', the conference sessions will be collaborative forums where visitors will develop plans for change and propose action for a more sustainable future.
Visitors will also be presented with an unrivalled collection of world-leading brands, industry organisations, seminar streams and feature builds – across six themed Hubs and a dedicated Waste zone – to ensure they leave the event with the intelligence and relationships required to thrive from the latest industry developments and opportunities.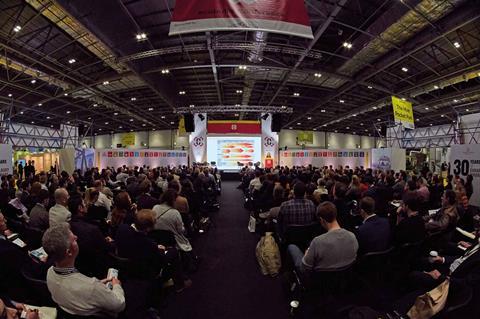 Future trends and exclusive attractions
Helping visitors gain a truly immersive and in-depth experience across all areas of the industry, over 500 exhibitors will be hosted across six curated Hubs: Materials, Urban Infrastructure, Buildings, Interiors, Energy and Offsite.
The Buildings Hub will cover all aspects of building, including new build, retrofit and refurbishment. Visitors will have the opportunity to speak to pioneering brands working across construction and maintenance – such as Internorm, Recticel, Bauder, Durisol and Smart Systems – as well as engage in conversation around the latest technology and legislation.
This Hub's seminar programme will give insight into the newest thinking and initiatives in building quality and performance and occupier comfort. The sessions will explore the latest tools, technologies and delivery approaches to improve both new and existing buildings. In an industry still feeling the effects of Grenfell, attendees will also be given the opportunity to voice their concerns on topics such as social value, overheating, high-rise, Passivhaus and build performance.
Further key features include the ZED project, led by architect Bill Dunster OBE, and the RIBA Marketplace, designed by Gundr + Ducker and sponsored by ROCKWOOL and Rockpanel. Both will create key focal points and networking opportunities for building professionals.
The Materials Hub will explore the possibilities of timber and natural building products as well as innovations in concrete, steel and masonry. The Hub will host the TRADA Bookshop, where visitors will have the ability to view the most recent publications from across the sector. In partnership with leading trade organisations, the Hub's seminar programme will provide sessions hosted by industry leaders including Rupert Scott, Membership and Marketing Manager at TRADA and Christiane Lellig, Campaign Director at Wood for Good.
The Natural Building Area will also feature in the Materials Hub, providing free educational information and showcasing natural materials and businesses that work in the UK natural building industry.
The Offsite Hub will address industry demand for comprehensive information and guidance on the latest innovations and opportunities in the sector. Within the Hub, The Explore Offsite Masterclass programme will bring together a range of supply-chain specialists and industry leaders to provide information on the effective application of offsite technology. Taking place in four dedicated seminar theatres, the Masterclasses are backed by key Trade Bodies – the Structural Timber Association, the Modular and Portable Building Association (MPBA), British Precast and the Light Steel Frame Association.
The Urban Infrastructure Hub will explore the latest solutions across blue, green, grey and social infrastructure. The Urban Infrastructure Seminar Theatre, sponsored by ACO, and the accompanying exhibition will feature both nature-based and manufactured solutions to address challenges in active travel, air pollution, landscaping, water management and more, while the Hub's own green space, City Walk, will allow visitors to experience the benefits of a green setting and see innovations on display.
Visitors can learn more about the options for decarbonising energy and limiting consumption from experts in the Energy Hub. Smart heat solutions, whole-house retrofit and Part L of the Building Regulations are among the topics being tackled in the Energy Hub Seminar Theatre – delivered with strategic partner, the Association for Decentralised Energy (ADE).
Visitors to the Hubs will be also able to meet market-leading offsite manufacturers – including Hadley Group, which will be exhibiting its two-storey stand, and Marley Modular Systems and Elite Systems.
The Waste Zone will return with new and expanded features for 2019. Curated by architect, academic and author Duncan Baker-Brown, the area will showcase how waste can be a valuable resource for industry. Central to the experience will be the new Circular Economy Hub, which will take a unique beach hut format and feature a collection of hand-picked brands at the forefront of making the circular economy a reality.