An elegant and superbly insulated rooftop terrace in Berlin with no barriers: CALOSTAT® Pure made it possible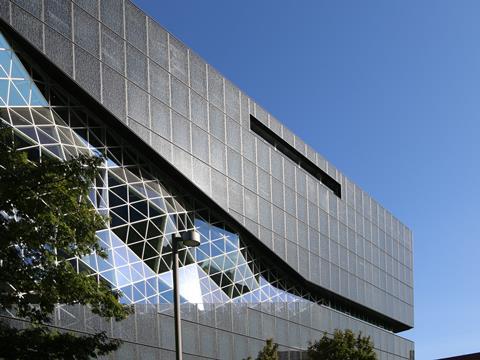 An exit to an outdoor seating area without barriers or steps has an elegant appearance and is, moreover, prescribed for the planning and construction of a barrier-free building. Realising such a barrier-free exit to a loggia or rooftop terrace can pose major challenges to planners and construction companies.
The design of the insulation in particular is often difficult if a heated or air-conditioned space lies under the outdoor seating area, especially if non-flammable materials are desired or specified for the connecting passage.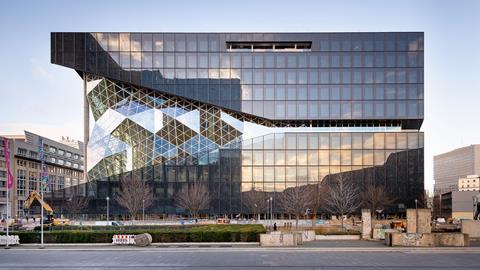 In Berlin, CALOSTAT® is used in the new Axel Springer building, one of the most spectacular construction projects in the German capital. The construction company decided to use CALOSTAT® Pure for the barrier-free exits. Due to its unique combination of properties the mineral insulating material from Evonik was the obvious first choice.
"CALOSTAT® is an excellent insulator and non-flammable in addition to being sufficiently resistant to compression, which is of course very important for the exit to the rooftop terrace," says civil engineer Oliver Jung, technical consultant at Evonik for CALOSTAT® customers.
"It can save up to half the installation thickness of conventional non-flammable insulation and satisfy the often stringent space requirements."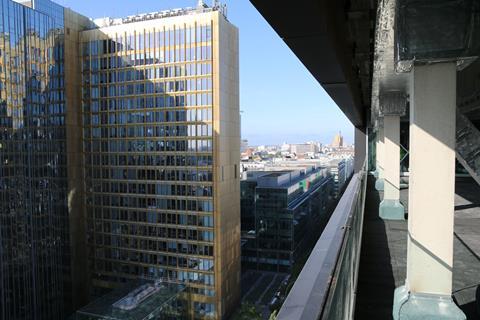 The new Axel Springer building, directly over where the Berlin Wall once stood, is intended to be an external and internal symbol of the start of a new epoch for the publishing house, pointing explicitly to "the future of work." It is designed by top architect Rem Kohlhaas, partner of the architecture firm OMA.
A striking loggia partly below the roof of the building offers a magnificent view of many of the city's important buildings. CALOSTAT® Pure 30 serves here as fireproof, durable, and, above all, slim insulation for the rooftop terrace.
Jens Hoffmann, site manager for the new building, is enthusiastic about the innovative material: "The roofing contractor could install the material without any difficulty. In CALOSTAT® we have found an advanced and sustainable insulating material that entirely satisfies our high requirements and has allowed us to design a barrier-free exit."