Aecom bought Davis Langdon in 2010. Building talks to those who left, those who stayed, and the firm's clients on what has changed - and what the future holds
When global engineering giant Aecom bought UK consultancy, Davis Langdon, in 2010, everyone knew that a big change was in store for what is one of the most historic names in UK construction consultancy. But the extent of Davis Langdon's transformation over a little over two years - both commercially and culturally - has taken many by surprise. And few could have predicted the exodus of top talent that has hit the business.
An analysis conducted by Building reveals over 40% of the firm's 74 former equity partners have left since the partnership voted through the Aecom takeover in July 2010. In addition, at least 30 former non-equity partners have also left over the period.
Separately, Aecom disclosed in November that it was writing down £200m after a fall in the estimated value of its Management Support Services business and a series of European acquisitions. Europe chief executive Steve Morriss at the time accepted that at least part of this related to its £204m purchase of Davis Langdon. This writedown pushed Aecom £36.9m into the red for the financial year to 30 September 2012.
Davis Langdon's management - both internally and at the wider Aecom business – admit the UK consultant has had its setbacks since the takeover. But they are adamant the firm has changed overall for the better - particularly in terms of its increased scale and its access to the broader capabilities of Aecom. "We're hugely proud of our business and what it's become," says Peter Flint, Aecom's buildings + places lead in Europe, the Middle East and Africa, and a former Davis Langdon equity partner. "We're not the same as we were but we are as good as we were and in some ways we are better."
Yet there are no shortage of critics of the new Davis Langdon - including a number of former partners and clients. Former senior partner Paul Morrell - who led the firm from 1999 to 2007 before becoming the government's chief construction adviser and who remains a seminal figure to many of the firm's current and former staff - is unequivocal about his disappointment. "It's close to heartbreaking," he says. "I spent 40 years of my life there. I thought it was a spectacular machine [but it's changed] to the extent that it's really not the business that I knew."
So how exactly has Davis Langdon changed - and where does it go now? Here, Building speaks to Davis Langdon directors past and present - and some key clients - to find out.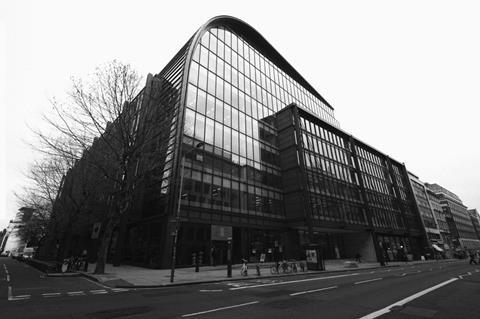 The departed
The 32 former equity partners that have left the business since the Davis Langdon vote on the Aecom takeover have done so for a variety of reasons. Some have resigned, while others have departed due to voluntary or compulsory redundancy.
Some - such as former board member Neill Morrison - resigned before the deal had even formally completed. Morrison left to join the then newly-merged property consultant Drivers Jonas Deloitte to head up its cost consultancy business. He says he "didn't leave because of Aecom", but the takeover "focussed" his mind and he realised that he wanted a change.
I spent 40 years of my life there. I thought it was a spectacular machine [but it's changed] to the extent that it's not really the business I knew

Paul Morrell
He was merely one of the first to seek pastures new. Five former equity partners - including Morrison - joined arch-rivals of Davis Langdon. Padraic McGuinn joined Morrison at Deloitte and Richard Taylor joined EC Harris. Last autumn Rob Knight went to Gardiner & Theobald and Alan Willby joined Mace's cost consultancy division.
In addition none of the core negotiating team of three that brokered the Aecom deal for Davis Langdon - Rob Smith, Richard Baldwin and Jeremy Horner - remain at the company. Richard Baldwin - who was presented as heir apparent to replace the retiring Rob Smith - remained on after the deal closed for less than three months before joining client Derwent as head of development. Rob Smith retired as planned after six months, while Jeremy Horner departed as chief executive without explanation 16 months after the deal closed.
Many of the departed partners have either set-up on their own, begun freelance consultancy work or joined fledgling consultants set up by their former Davis Langdon colleagues. In total 15 former equity partners have gone down this route, including former London directors James Clark and Gerard Cook, who, together with three former non-equity partners, founded cost consultant CoreFive, and former Middle East directors Nick Schumann and Erland Rendall, who founded business and technical consultant Atorus.
Former partners say it's no surprise so many of their number have chosen the start-up route. One says: "I left because I wanted to work in a partnership. Davis Langdon ingrained in you a spirit of entrepreneurship and independence - you don't get that at many firms which is why so many of us have decided to set-up on our own."
A number of former partners say part of the reason they left Davis Langdon was because they felt this business culture - which also focused on providing a premium service for clients - seemed incompatible with the more corporate approach brought in by Aecom. Rendall - formerly global head of thought leadership for Davis Langdon - says the two cultures were incompatible like "oil and water". He claims: "Aecom is numbers focused and puts less emphasis on client management - it's all about billing hours."
Davis Langdon vigorously denies its business culture has been damaged by the Aecom takeover - and both Davis Langdon and Aecom reject the characterisation of Aecom as focused on numbers not customers. "The things that absolutely must be protected are the values around clients and people," says Flint. "That's what I hold dear. When I look out there at what we're doing today I still see that."
Flint suggests some of his former colleagues who have left the firm were unable to move from an "owner's mentality" to "becoming a director at a bigger organisation" but says he personally has been "liberated" by the change.
Obviously we regret when highly skilled and experienced people leave for a different path but I think we've got a Class A team with the people here

Bob Pell, Davis Langdon
Bob Pell, chief executive of Aecom's program, cost and consultancy (PCC) division - which includes Davis Langdon - and who previously worked at another partnership-run consultant Edaw - agrees he finds working as a director more "liberating" than being a partner. "Partners spend time in meetings talking about which computer systems to buy, lease terms, how many receptionists to have and whether to give cars to people. Peter [Flint] and I don't. I'm focused on what we do as a professional business - the clients, the services, the people, the excellence and the wins. That's an exciting way for me to pursue my career."
As well as voluntary departures there have also been two rounds of redundancies since the takeover. The first, a year after the deal, saw 33 of its 175 directors go. Sources say that the second round a year later saw 19 directors go - a figure not confirmed by the company. These figures include directors that were non-equity partners as well as equity partners prior to the deal.
Where now for Davis Langdon?
Some clients - particularly in London - think Davis Langdon has been damaged by the raft of senior departures. In London the proportion of equity partners from before the deal who have departed is higher - 17 have gone, while only 13 are thought to remain, according to Building's analysis.
Peter Rogers, director at developer Stanhope - which has worked with Davis Langdon for 25 years, believes the consultant has "without a doubt changed for the worst" and worries there will be more senior departures in the coming months.
"The people who go are always the best because they are the ones who can find other opportunities," he says. "The question mark is: when will [others] leave? I think that's the worry." He claims Davis Langdon is now "being seen as an appendage to the rest of the Aecom family".
Another former client agrees Davis Langdon has lost some "really credible people in the industry" and this has had a "negative effect" on the firm. He says some clients "are never going to overcome […] the perception they are not independent and that their best teams are working on projects for Aecom". But he acknowledges the firm has recruited some "good people" to replace those who have departed.
Pell denies Davis Langdon has been weakened by the departures, while Flint adds the ratio of managers to staff is broadly the same as before the deal. Pell says: "Obviously we regret when highly skilled and experienced people leave for a different path but I think we've got a Class A team with the people here." He says "on every occasion" Davis Langdon has also replaced departing figures and works with clients to "replace a team with one of the same quality and the same devotion". Davis Langdon has recruited high profile figures from elsewhere in the industry, including former RLB head of Europe Mike Staples, former Sweett senior director Paul Nash and former Faithful + Gould head of commercial property Alastair Kenyon. Pell adds that 370 people in total have joined Davis Langdon in Europe since the takeover. He says he "did the rounds with clients" when he started in his present role in February last year and that "90%" gave positive feedback.
Aecom says it has identified $125m (£77m) of Davis Langdon contract wins that wouldn't have happened without teaming up with Aecom - including the deal to masterplan the Rio 2016 Olympics. Back home, Davis Langdon calculates it is working on a third of all central London office development schemes, including current or recent roles on Kings Cross Central, the Leadenhall Building and the Shard.
I left because I wanted to work in a partnership. Davis Langdon ingrained in you a spirit of entrepreneurship and independence - you don't get that at many firms

Former Davis Langdon partner
Pell says he doesn't believe there's a trade-off between Davis Langdon working on multidisciplinary mega projects around the world and on bespoke single discipline contracts in markets such as London. He says 75% of the firm's work is still on single discipline contracts and says "I really think that we are demonstrating we can have a win-win here."
Pell and Flint both feel the firm has not lost any focus on its traditionally core sectors, but the acquisition has merely enabled them to work in new markets in terms of sectors, such as industrial, healthcare, leisure, and infrastructure, and geographic regions such as South America. Pell says the future for Davis Langdon is unapologetically global and will build on acquisitions over the past six months of KPK in Asia, BKS in Africa and parts of Bovis Lend Lease in Eastern Europe.
"You're going to see more commitment [overseas] using Davis Langdon and Project, Cost, Consultancy people as the core skill set to do that. I think we have a really clear vision for where we're going as Aecom and Davis Langdon is an essential part of that."
Davis Langdon Mark II?
What's clear is that under Aecom there will be no return to the pre-recession, pre-takeover Davis Langdon so many former partners and clients hark back to.
Morrell for one wonders who will come in to fill the gap: "I think they've created a vacancy for the kind of business it used to be," he says. "If I was 10 years younger I'd be tempted to fill that vacancy". He's not the only one. Rendall says he can foresee a time when the multitude of Davis Langdon spin-off firms, some of whom are already collaborating "come together again" to form "Davis Langdon two". Aecom for its part has its eyes firmly on the road ahead. "That's where we spend 110% of our time and effort," Pell says. "Looking forward, not looking back."
WHO WENT WHERE: NEW ROLES FOR DEPARTED DAVIS LANGDON PARTNERS
Over 40% of the 74 Davis Langdon equity partners prior to the July 2010 vote on the Aecom takeover have now left the business. These departures have been a mixture of resignations and compulsory and voluntary redundancies.
Joined start-ups
Sam Mackenzie APAR Consulting
Nick Schumann Atorus
Erland Rendall Atorus
Donn O'Shaughnessy Bahrain consultant
Stuart Bremner Bremner Partnership
Tim Beresford CA4 Partnership
James Clark CoreFive
Gerard Cook CoreFive
Barry Hayden CoreFive
Ian Memmott Implementar
Nick Mulholland MBW Cost Consultants
Nick Leggett Quantem
Tony Llewellyn Southview Sales
Ian Robinson Tempus Delay Analysis
Rob Roodhouse Working as a consultant to Aecom
Joined established organisations
Richard Baldwin Derwent
Neill Morrison Deloitte
Padraic McGuinn Deloitte
Richard Taylor EC Harris
Rob Knight Gardiner & Theobald
Alan Willby Mace
John Connaughton University of Reading
Other
Rob Smith Retired
Jeremy Horner Unknown
Paul Allen Unknown
David Daly Unknown
John Alcock Unknown
Mike Ladbrook Unknown
Stephen Brown Unknown
Chris Ennis Unknown
Chris Brooks Unknown
Norman Craig Unknown