Former senior partner mourns passing of historic name in UK construction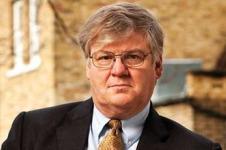 Former Davis Langdon senior partner Paul Morrell has described Aecom's plan to scrap the Davis Langdon brand as "unutterably sad".
As Building revealed last week, Davis Langdon will rebrand as Aecom on 1 October this year, less than three years after the US giant acquired the firm.
Morrell (pictured) – who led the UK consultant from 1999 to 2007 - told Building it was "on the whole best to let the [Davis Langdon] name go in peace". He said it would "fall to others to fill the vacancy left by Davis Langdon as it used to be".
Morrell broke his silence on the Aecom takeover in January, telling Building the situation at his old firm was "close to heartbreaking" and that a raft of senior departures at the firm had changed it "to the extent that it's really not the business that I knew".
Former managing partner of Davis Langdon's London office, Neill Morrison, who exited the firm to set up a construction cost consultancy within Deloitte, agreed the scrapping of the brand was "incredibly sad".
But he likened the situation to Deloitte's ditching of the Drivers Jonas brand last November, two and a half years after buying the 285-year-old surveying firm.
Morrison said: "Like many others who've left, if you cut me in half it would say Davis Langdon like a stick of Brighton rock."
"But we've dropped an old brand here in Drivers Jonas and what I've come to realise is that's emotion, not business."
The rebrand of Davis Langdon, whose roots stretch back to 1919, will initially not affect Davis Langdon's Asian and Australasian businesses.
Meanwhile, Davis Langdon confirmed a director in its procurement team, Peter Sell, is leaving the business in August.
Sell, a former Davis Langdon partner, worked for the London 2012 Olympic Games delivery partner CLM and is currently working with Crossrail.
Peter Flint, Aecom's head of buildings and places in EMEA, said: "We understand the Davis Langdon name is important to many, particularly to those who have worked here.
"However we are excited about what the future holds for Davis Langdon as part of Aecom."