The sporting spectacle will return in 2016 with some typically impressive architecture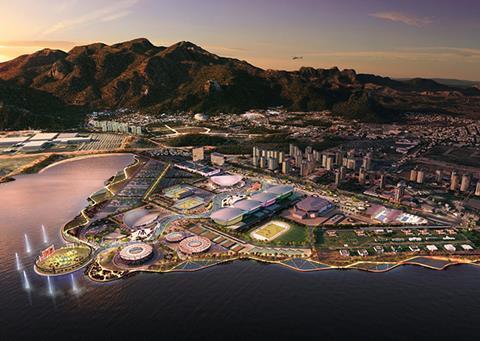 2016 is set to be the year that several long-delayed projects finally complete, and others will hopefully get off the ground. Building's look at some of the highlights to come in the year ahead starts with the Rio Olympics.
Rio De Janeiro
It is ironic that in the month before London's Olympic Stadium is reborn as the home of West Ham football club, the Rio Olympics will begin. Such was the success of London 2012 that it almost seems indecent that yet another Olympics should be taking place so soon, but 2016 will inevitably mark the year that the show that has become as much an architectural as sporting spectacle rolls into town once again. Recession in Brazil has recently caused the Olympic budget to be scaled back by up to 30%, but while this has affected aspects like the content of the opening ceremony, it shouldn't have a significant impact on the all-important completion of key venues. (In a cunning move, construction of the permanent venues has now been reallocated to a separate budget, hence the relative leanness of Rio's £2.4bn budget compared to London's £8.7bn.) Construction-wise there is much British interest here with Aecom UK masterplanning the entire Olympic Park and Village. Other architectural highlights are expected to include the shimmering Aquatics Stadium by BCMF Arquitetos and the extensively refurbished João Havelange ("Engenhão") Stadium.