All fields of sustainability will once again be covered at this year's Ecobuild, from design and construction through to use of innovative materials. Andrew Brister talks to two of the show's premier partners, Skanska and Lend Lease, about their approaches to the sustainability agenda.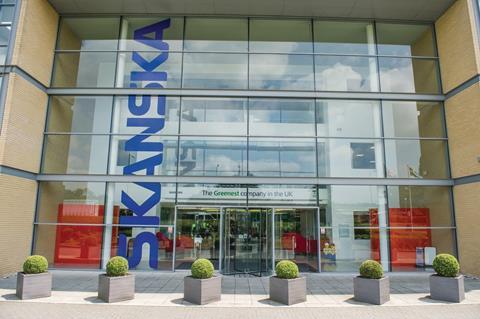 Sustainability means very different things to different people. A quick look at the topics covered at this year's Ecobuild show at London's Excel covers subjects across a wide spectrum, fromsolar power and renewable energy to the impact that good design can have on health and wellbeing, and on to the crucial role of innovative construction processes and use of new materials. It's a broad church, but there is something for everybody over the three days. Visitors can take part in a host of seminar and conference sessions, where five key themes have emerged this year: the impact of the forthcoming election; resilience; wellbeing; innovation; and design.
Premier show partners and conference sponsors Skanska and Lend Lease share an ambition to drive forward sustainability and both will be on hand at Ecobuild, appearing on the UK Green Building Council stand.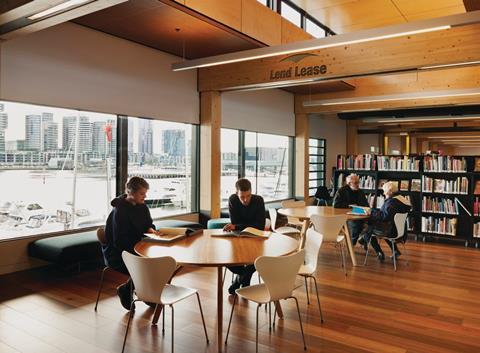 While the two organisations operate businesses with a varying geographic presence and diverse operational activities, both place sustainability at the heart of everything they do. There is clear alignment as to how business leaders think when it comes to providing a built environment for people, whether that be through healthier, more productive buildings or by utilising construction materials and techniques that have lower environmental impact, creating safer and healthier construction site and resulting in faster build times.
Skanska and Lend Lease came together with partners from around the world to develop and participate in the work published in September 2014 by the World Green Building Council (WGBC) that highlights the health and productivity benefits of green buildings.
Staff costs can account for as much as 90% of a company's operating costs. Even a modest improvement in employee health or productivity can have a massive financial impact - and one that can be many times larger than any other savings associated with an efficiently designed and operated building. In terms of innovation and resource efficiency, the two organisations again share an aim to transform the UK construction sector - both were among the seven original founding partners of the UK Supply Chain Sustainability School.
Skanska: Productivity gains
Skanska's ambition is to be the leading green developer and contractor globally. The drive towards sustainability started with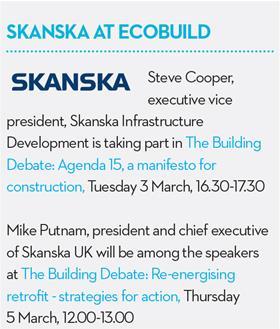 material efficiency and energy savings, but now the company is looking deeper, taking an active part in the WGBC's work into the health, wellbeing and productivity benefits of green buildings. "We are putting people back into the focus of design, andwellbeing is the first step towards that. That is the direction we are going," says Jennifer Clark, director of environment, Skanska UK.
Skanska is putting its money where its mouth is and improving the environment for its own staff by investing £12.9m in refurbishing Bentley Works - Skanska's UK northern hub in Doncaster - which is what the company calls its first UK "deep green" project. Bentley Works will provide modern office space, upgraded fabrication facilities and a cutting-edge workshop environment.
The Bentley operation incorporates wide-ranging environmental features, from solar photovoltaics, LED lighting and rainwater harvesting through to low volatile organic compound and zero formaldehyde finishes, living walls and a green roof. Skanska's whole-life-cost analysis estimates that the additional green investments will pay for themselves in just 15 years. Most importantly, Skanska believes that the new environment will prove to be a more attractive place to work and help with staff retention, absenteeism and productivity. "We are at the early stages of gathering data," explains Clark.
"We've conducted extensive questionnaires before the move, and will do so again afterwards and after one year to see if the expected improvements in productivity and wellbeing are sustained."
The impact of environment is perhaps more easily measurable in other sectors, in particular in Skanska's work for public sector clients. Skanska has already found that the new schools it has developed in Bristol - Bristol Brunel Academy, Bristol Metropolitan Academy, Brislington Enterprise College and Bridge Learning Campus - have had a big impact on learning. With naturally-ventilated teaching spaces, the buildings can function for 75% of the year without mechanical intervention. The buildings, with computer systems that provide up-to-the-minute information about energy and water usage, are being used to teach pupils about protecting the environment. "Exam results have significantly improved, with more pupils getting GCSE A grades in their new facilities," says Clark. "There is a strong, clear link between the quality of the building and the results of children and a great school building also attracts the best teachers and the best administration staff."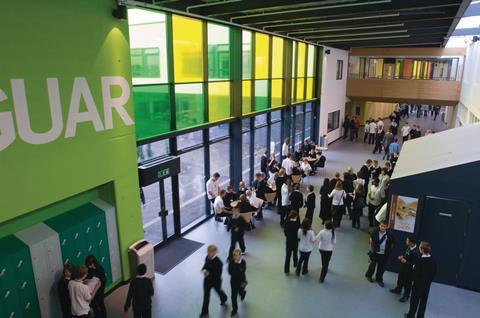 Hospital patients and staff have also reported improvements in wellbeing following Skanska's Operation TLC at London's Barts Health NHS Trust, in collaboration with behavioural change experts Global Action Plan and technology provider GE. Skanska's facilities management team instigated a simple, three-step plan (T - turn off equipment when not in use; L - switch off lights where possible; C - close doors and windows). "There were annual savings of £428,000 across the estate, which equates to 18 extra nurses, and the measures also resulted in better quality rest for patients and less sleep disruption which can lead to a quicker recovery," says Clark.
Clark stresses that there is no magic wand that can be waved over a building to improve health and wellbeing. "One size does not fit all. People often look for that one solution that will transform a building, whereas the main lesson that we've learnt is that you need a little bit of everything," argues Clark. "It's a long-term cumulative effort, planned and operated properly, that gets the best results - and that's a harder sell to
clients."
But having seen the benefits when clients do take this approach Skanska is busy applying the principles to buildings used by its own staff. The company has convinced its landlord at it's UK head office Maple Cross House, Hertfordshire, where it is the sole tenant, of the need to invest to improve facilities.
Measures such as a biomass boiler, solar power and low energy lighting, coupled with an engagement programme to help building users reduce energy usage has resulted in £145,000 annual savings, a 718-tonne carbon reduction and a building where its 500 staff are happier. Skanska has also invested its own money at its base for mechanical and electrical engineering division, SRW Engineering Services at Hollywood House, Surrey, with similar results.
"I'd encourage people to use the tools in the WGBC report, use the metrics and in time, with more data, we'll be able to prove more and more that a better building will increase productivity," concludes Clark.
Lend Lease: Material matters
The built environment contributes over 30% of total greenhouse gas emissions (up to 80% in our cities) and consumes around a third of the world's natural resources. For a leading global
property and infrastructure company like Lend Lease, sustainability really is another word for innovation - or, put more simply, how it is going to meet peoples' needs in the future. This innovation extends across the entire value chain – through design, procurement, delivery and operation.
"At Lend Lease, we're committed to researching greener technologies and materials, and using them as efficiently as possible," says Jon Kirkpatrick, head of sustainability for Lend Lease Europe. "By engaging with our suppliers and using innovative new materials, we're helping to create more sustainable places."
He is talking about cross-laminated timber, or CLT for short. It's a material that is increasingly finding favour as an alternative to structural steel and concrete - small timber sections can be made into large structural panels that are light, stable and strong and lend themselves to modular construction techniques. CLT is more sustainable than the alternatives as it is fabricated from readily available, renewable softwoods. "As natural resources become scarcer and the impacts of waste and climate change intensify, it's vital that our industry pays closer attention to the materials it uses," says Kirkpatrick.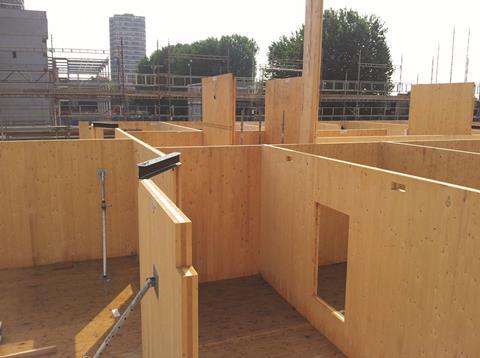 CLT allows Lend Lease to build in much tighter sites, where there is limited access, and faster build times over the alternatives means it is attractive when time is tight too.
Much of Lend Lease's work is in urban regeneration and key sectors where CLT has proved useful is in residential developments and schools.

"We feel there is a good fit between CLT and building in constrained sites in cities," he says. "In schools, being able to build to tight timescales, for example during the summer holidays, is a key benefit and in the residential market we feel CLT fits in with the whole ethos of health and wellbeing and offering an alternative to the formulaic spaces that people tend to be in."
Lend Lease has trialled CLT processes at Forté, a 10-storey residential block in Melbourne, Australia. It is the firm's tallest timber-framed project so far. "We found the build process was much quicker," says Kirkpatrick. "It took just 51 days to build the superstructure and the overall build time was four months quicker than building out of concrete." The savings do have to be offset by the extra upfront design time. "You have to get the design right first time and there is limited opportunity to change your mind. If you get the drawings right, it's a much quicker process."
Cost considerations follow a similar argument. "CLT is quite an expensive material, but you have to look at the project as a whole. The cost savings are not in the material, the savings are in terms of time on site, fewer deliveries to site and the benefits to contractors coming in after the build. For example, time on site by electricians is halved because they are simply screwing into timber instead of drilling into concrete."
Kirkpatrick doesn't believe that CLT is limited in its application. "There is no reason, as long as it is designed properly, that height should be an issue. The issues are not with the material; the issues are with the approach to construction and the necessary skills and abilities to work with CLT. Wind has been an issue when lifting large panels across a site, but these are not insurmountable. You just have to look at the build process in a different way and manage the risks."
Kirkpatrick stresses the need to find people that have worked with the material and understand it. "I'm not sure we have the skills absolutely everywhere nationally yet; it's a case of finding the right people and getting them to talk to one another."
Learning from its experiences at Forté and Library at the Dock in Melbourne, Lend Lease is currently putting CLT into action at the £1.5bn regeneration of London's Elephant & Castle area, where the technique is proving suitable for over half of the 3,000 homes that will form part of the 28-acre site.
Over 100 CLT homes are also being built at Cobalt Place, Battersea, again in London. The group will use Ecobuild to discuss the process, along with other modern methods of construction.
Kirkpatrick says: "Innovation is a strong driver for us and we look forward to finding out what other people are doing, how we can build in different ways, understand the benefits, find new partners and continue to innovate going forward."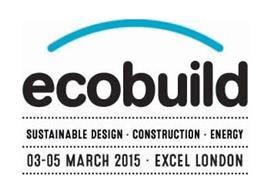 For more information, visit www.ecobuild.co.uk