Contractor FM Conway says it has found a time capsule in front of an old police station in Sidcup, London, which dates back to the year before Building was first published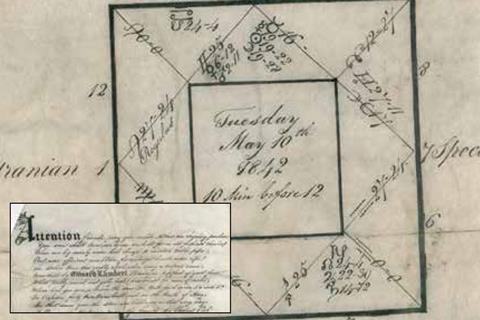 "Attention friends…"
This time, as we delve into the past, we're going back further than ever before - in fact older than the magazine itself. This issue's archive piece dates back to 10 May, 1842 - the year before Joseph Aloysius Hansom first published The Builder (as Building was known until 1966).
Contractor FM Conway says it found the document in question in a time capsule located in front of an old police station in Sidcup, London. It was uncovered while the firm was taking part in a regeneration project. The capsule contained a long, humorous note about the building of the police station, written in rhyming couplets, which starts: "Attention friends, pray give awhile, to these our rhyming parlies; You soon shall know, our house was built for no old fashioned charlies …"
The document was apparently placed in the time capsule by J Morris Esq of William Smith Architects and Mr Robert Wade and Mr James Miller, builders, on 10 May 1842 - the day the foundation stone of the building was laid. The package also contained a chart showing the night sky on 10 May (pictured).