The starting pistol has been fired and Brexit is under way, but that has not deterred the UK's Top 150 consultants from swelling their UK staff numbers by 12.5% over the past year. Louise Dransfield reports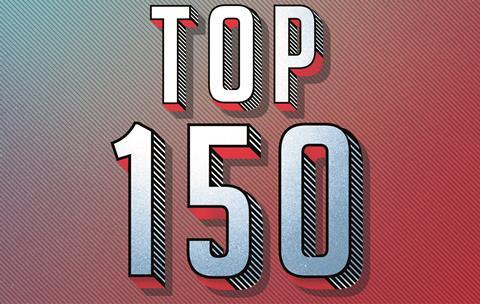 TABLES:
There are some notable changes this year in Building's annual league table of the UK's biggest consultants by number of employees – largely driven by the construction industry's current appetite for mergers and acquisitions. These include the rise of Mott MacDonald to the top spot, following the £2.1bn takeover of Atkins by Canadian firm SNC Lavalin in June, which has meant the former number one is not ranked this year.
The absence of CBRE and Waterman – following its £43m takeover by Japanese-based CTI Engineering this year – has also allowed Gardiner & Theobald to leap into the top 10.
In part, the recent trend for takeovers can be linked to the falling value of sterling over the past year. The pound hit a nine-month low in August, on the back of political and economic turmoil created by Brexit and prime minister Theresa May's snap general election in June.
The past year's flurry of mergers spearheaded by foreign firms may not remain confined to construction consultants, according to Gleeds chairman Richard Steer. "Everything [UK construction companies] is 10% to 15% cheaper than it was a year ago, and with a good workload coming up," he says.
Vincent Clancy, chief executive of Turner & Townsend, agrees: "Sterling's depreciation has meant that it's a good time to buy British companies. Within the big engineers and construction-led companies there is a real race to build scale, and the number of companies out there left to acquire is reducing quite significantly. It's a moment in time for those companies to see what deals they can do to be ahead of the pack."
Taking on more staff
As far as consultants are concerned, however, these deals have seen them substantially add to their employee numbers, with the likes of US-based JLL taking on more than 3,700 staff through its acquisition of mechanical and electrical property maintenance firm Integral UK, while Canadian-owned WSP took on nearly 2,000 staff when it bought infrastructure consultant Mouchel from contractor Kier for £75m.
However, not all of the growth among the Top 150 consultants has come via mergers and acquisitions, for some organic growth has played a part, and the past 12 months reveal a positive story.
"Last year and going into this year, there has been a reasonable increase in optimism. The market has improved, not substantially, but materially over the last two or three years in terms of opportunities," says Mike Haigh, Mott MacDonald's managing director. "Our order book has seen a material increase, and certainly our staff numbers have reflected that," he adds.
Mott MacDonald was one of the bigger recruiters in the UK over the past year, adding 367 members of staff to its ranks, while Arup and Turner & Townsend each added more than 260 new employees. Mott MacDonald's Haigh, while "cautiously optimistic" for the UK's construction industry over the next couple of years, says that diversifying into other sectors and geographical areas outside the UK is still very much part of the engineer's strategy. Newer consultants such as Alinea and TowerEight are also starting to look at opportunities abroad to bolster workloads and support growth as things begin to stutter in the UK.
Overall, staff numbers have been on the rise in 2017. Globally, the Top 150 upped staffing levels by 3.4%, while in the UK total chartered staff rose by 6.5% and total overall staff increased by 12.5%, which is a significant jump from 2016's much smaller increase of 5% in overall total UK staff. At the time of last year's survey, several consultants were voicing concerns that 2017 would be marked by big firms making significant redundancies, which clearly has not been the case so far. Iain Parker, partner in Alinea, puts the staff increases down to "three good years" for the sector.
On average, the total number of chartered surveyors in the UK among the Top 150 rose just 1.5%, a much lower rise than the 8% increase in engineers and the 9% increase in chartered project managers, while the number of chartered architects jumped by 7.3%.
Growth has not been universal, however, with some big-name consultants shedding staff. Faithful+Gould saw its UK staff level fall by more than 8%, while Netherlands-based consultant Arcadis saw a 5.8% drop in its UK staff numbers and Mace lost nearly 3% of its UK staff. Lord Foster, whose practice Foster + Partners saw a 16% fall in UK staff levels, told Building earlier this year: "It's the last thing ever that you want to see happen, but the reality is that you are subject to those economic changes and you see projects which go on hold."
In the QS world, Currie & Brown, off the back of its £29m takeover of Sweett, saw the biggest increase in chartered QSs (279%) and project managers (135%), while Aecom shed a further 7% of its QSs over the past year and Arcadis saw its number of QSs drop by nearly 19%.
In the engineering sector, WSP saw the biggest rise in the number of chartered engineers, upping its ranks by 49%, and also increased the number of chartered project managers it employs by 36%.
In terms of architect numbers, Arcadis, which is currently mulling the sale of its architecture business CallisonRTKL as part of a strategy overhaul, lost 55% of its chartered architects over the past year. Aukett Swanke, meanwhile, reduced the number of its chartered architect staff by 46%. But there have also been changes in the other direction: 3DReid upped its chartered staff by 39% while Hawkins\Brown increased its chartered staff by 32%.
Market outlook
The immediate outlook for the industry does not offer much comfort, with the most recent data from the Office for National Statistics showing that construction output decreased by 1.2% in the three months to the end of July. The latest Markit/CIPS UK Construction Purchasing Managers' Index (PMI) also showed business volumes falling for the second month.
But the Bank of England, despite holding interest rates at a historic low in its latest rates decision, reported that a "slightly stronger picture" for the economy had emerged on the back of a "slightly firmer" housing market, stronger employment growth and a rise in retail and new car sales, which boosted the pound against other major currencies. Nevertheless, last week the Monetary Policy Committee continued to warn that there are still "considerable risks" to the economic outlook as the UK's split from the EU unfolds.
These concerns and the general uncertainty about the political and economic situation here and abroad are reflected in Building's sentiment survey, taken as part of the league tables compilation, which was carried out in the run-up to June's general election and shows a drop in optimism, with only 31% of the Top 150 confident about the UK's prospects, compared with 43% last year.
Despite the general lack of optimism, over half of the Top 150 still expect trading conditions to stabilise in the coming year, while another 47% anticipate trading conditions improving.
More than half of the Top 150 consultants plan to target more work within the infrastructure sector – where, according to the National Infrastructure and Construction Pipeline, more than £500bn will be spent over the next 10 years, while other sectors, such as commercial, slow.
Tougher times ahead?
Still, the unknowns linked to the Brexit negotiations are playing on consultants' minds. "Looking ahead, it feels like we're entering a period where things might get tougher," T&T's Clancy says. "There was a period where I think people were getting used to it [Brexit] and were starting to feel that it might not feel so bad, particularly as market activity had held up. But the negotiations have started in earnest and the news coming out of Europe and our government is making people feel slightly uneasy about what that deal will look like, and I think as that increases it might stall activity a little bit.
"If there is a solution from Brexit that isn't a seismic shock, then, while I suspect the market not to grow necessarily at the same level as it has been, it will still be an orderly market. The real danger is if we see a real economic downturn: then, no matter what you do with infrastructure and public-sector spending, it will affect the industry."
Jo Bacon, partner at architecture practice Allies and Morrison, expresses concern that this "post-Brexit-vote bubble may not be sustainable" and says that the firm is not predicting further growth this year, but instead is focusing on maintaining its workload.
Alinea's Parker also sounds a note of caution over continuing growth in staff levels: "I think big practices through good times take on people to resource megaprojects, and then megaprojects either pause, or stop or get completed, and if you don't have that same level of megaproject […] if there's no next one to do […] then it's natural for there to be a headcount reduction," he says.
"I'm pretty confident that the trend we've seen over the last 12 months or three years won't carry on. I think it will slow down."
Staffing headaches
Despite these concerns and the uncertainty, 57% of the Top 150 consultants in our survey say they are planning to continue to recruit over the next six months. Meanwhile, 62% anticipate further pay hikes, after 85% reported staff salary increases over the past year.
According to T&T's Clancy, it is still a "very" competitive market for staff and this competition to recruit the best talent from a limited pool of skilled staff continues to drive up staff salaries.
Alinea's Parker agrees that talent is at a premium, adding that the image of construction, compared with those of other industries that promote themselves better – has meant it is still struggling to entice fresh people into the sector.
He adds that labour costs are likely to continue on an upward trajectory after Brexit if the free movement of labour between mainland Europe and the UK is curtailed, meaning it will be even harder to resource jobs.
And it looks like the government could be planning to do just that, after a draft document was leaked earlier this month setting out proposals that include limiting foreign workers considered highly skilled to a three- to five-year stay in the UK, while all other foreign workers would have a maximum two-year stay.
If these proposals become law, it will exacerbate the already acute labour shortage in the industry – and the competition among consultants to secure the best staff will only intensify.
Brexit feels like it's almost becoming a bit of a circus distraction, and I think our futures will be much more influenced by Asia and its money
Iain Parker, Alinea
Allies and Morrison's Bacon says immigration is still a big concern for the company, especially as 40% of the firm's staff are non-UK passport holders. "We still believe in the UK as a hub of excellence and for us that means recruiting the best staff wherever they come from and it would be a great pity not to be able to continue doing that," she adds.
Some consultants contest that it is neither a potential downturn nor Brexit that is the biggest challenge facing the industry but its ability to modernise to deliver the pipeline of projects in the face of the skills shortage and squeezed margins.
"We need to reinvent the way we deliver our service to become more productive," T&T's Clancy says.
While many in the industry point out that digital technology, offsite manufacturing and better skills investment is gaining traction, most acknowledge that more work needs to be done to respond to the capacity and price constraints. The challenge for consultants over the next 12 months will be to harness these technologies and drive growth during a very uneasy time for business in the UK.