Architect still paying the price for a problem job in the Abu Dhabi that nearly sent it into insolvency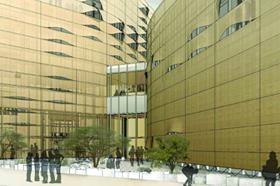 Architect Austin-Smith:Lord has returned to profit despite the firm's financial troubles continuing to take a heavy toll.
The architect has been in a company voluntary arrangement (CVA) since November 2011 to keep itself solvent.
It was forced into the arrangement after its Abu Dhabi client Adach refused to pay £11.5m in fees for work on the Qasr al-Hosn cultural quarter in Abu Dhabi.
In January 2013 it was still owed £4m in fees but in April it reached an agreement to be paid £1.9m of these.
In accounts filed at Companies House, Austin-Smith:Lord LLP reported a pre-tax profit of £38,931 in the year to 31 March 2013, up from a pre-tax loss of £173,180 the year before.
However, the firm continued to be weighed down by costs relating to the CVA and the company's subsequent restructure, which saw it close its London office in March 2012.
It paid out £130,638 in costs connected to those issues in the 2013 financial year, though this was down from £949,531 they cost the firm last year.
With those costs removed the firm reported an operating profit of £169,569 in the year to 31 March 213, down from £776,351 the year before.
However, revenue also fell 61% to £3m in the 2013 financial year, down from £7.5m the year before.
The average number of employees also fell dramatically to 44 in 2013, down from 114 in 2012.
Writing in the accounts partner Iain Wylie, said: "Despite difficult trading conditions and major restructuring we are confident that the business has stabilised and can look forward to a return to strong operating performance in the coming years."