Developer set to push on with London developments in 2014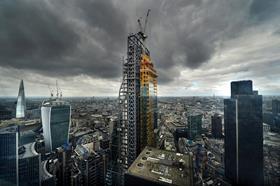 Demand for retail and office space are both continuing to pick-up, according to developer British Land.
In a statement this morning, the firm's chief executive Chris Grigg said the firm was witnessing an increase in the demand for office space "notably in the City".
He added: "In retail, the economic recovery is having a positive impact on confidence and we continued to benefit from retailers looking to take space in the best quality locations.
"Overall, the UK property market had a strong quarter with London strengthening further and domestic and international investment spreading out into the regional markets."
The firm reported that 70% of the space in its current portfolio of London development projects had been pre-let and nearly 80% of the residential space had been sold or pre-sold.
It added that its near term pipeline of work was progressing.
British Land is currently undertaking initial design and masterplanning on its scheme at 4 and 5 Kingdom Street, in Paddington.
It is also undertaking feasibility studies on its Shoreditch Estate development and expects to submit a planning application in autumn 2014.