Enquiries from Building prompt both parties to resolve dispute over CITB levy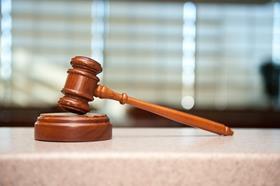 CITB has dropped legal action to wind-up tiny Reading-based drainage and general building work contractor Delta Force, following enquiries from Building.
Delta Force (Southern) Ltd had been facing a wind-up petition from CITB for not filing the training organisation's levy returns forms, but the action was dropped within hours of Building contacting both parties for comment.
All construction firms have to complete a levy return form each year and send it to CITB to establish if they are required to pay the CITB levy, which is used to fund training programmes in the industry.
Only firms with wages bills over £80,000 have to pay the levy, which is calculated using their total spending on wages and labour.
CITB claimed Delta Force, which has assets of only £10,000, had not submitted a single levy return between 2008 and 2012.
Speaking before the action had been dropped, Trevor Naish, sole director of Delta Force, said that he was a sole trader that had no staff on the payroll.
"It has really messed me up because I cannot buy materials because they have frozen my bank account," he said. "I've had to go around the family and borrow money off them."
Naish said he had only become aware of the case when the winding-up petition was issued last week.
But a spokesperson for CITB, also speaking before the action was dropped, said Naish had been issued with a statutory demand for the form in person as well as a string of letters and emails asking for the relevant information before proceedings were started.
He said: "We only issue winding up proceeding as a last resort and less than a handful are issued each year. In this case the proceeding has been issued because we have been unable to get any information from the company that we need to do our calculations."
But within hours of contacting both Naish and CITB, Building was informed Delta Force's accountants had contacted CITB and promised to complete the levy return forms and CITB had subsequently agreed to drop the legal action.