The CITB has appointed Adrian Belton as its new permanent chief executive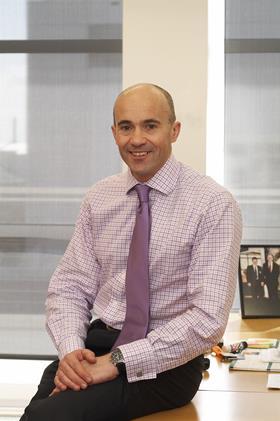 Belton is currently the chief executive and accounting officer for the Food and Environment Research Agency (Fera).
He has led Fera since 2008.
He will take on his new post at the CITB from April, replacing William Burton who has been acting as interim chief executive of the past eight months.
Burton replaced former chief executive Mark Farrar, who left the organisation last April after seven years.
James Wates, CITB chairman, said, "Identifying the right candidate for CITB's next stage of development has been an exhaustive and positive process.
"Working with the Department for Business, Innovation and Skills, our sponsor department, this appointment is within government guidelines for senior posts.
"Adrian has proven experience in leading change and is motivated by success in building excellent organisations.
"Those are key attributes for CITB over the next few years.
"He impressed the Nominations Committee with his combination of relevant private and public sector experience and the way he has achieved success through leadership.
"He has made a significant contribution to modernising the organisation by starting the reform of our governance and overseeing the work we are doing as part of the Government's Triennial Review of our organisation."
Belton said, "What attracted to me to this job is the CITB's pivotal role in the construction industry at a time of challenge and change for the industry; coupled with the potential to build on many of CITB's strengths.
"I am also keen to play a key role in the Government's Industrial Strategy and I'm looking forward to meeting and working with colleagues, customers and partners of the CITB."