Redevelopment to include housing, retail and business space as well as hospital space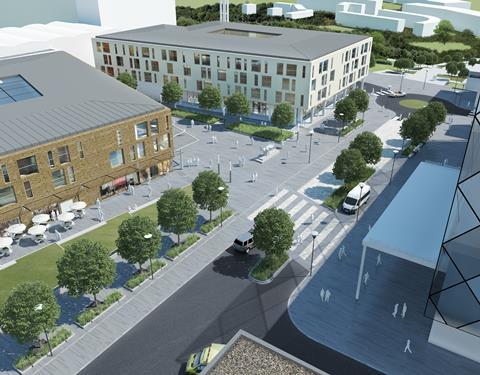 Plans for Kier's £260m Watford Health Campus project have been submitted for planning.
The plans, submitted by the Watford Health Campus Partnership – a joint venture between Kier and Watford council - to the council's planning department include 375,000ft2 of hospital redevelopment space, retail and business areas, as well as housing and public space.
The scheme had previously been valued at £240m but a spokesperson for the firm said an "evolution of the masterplan" had increased the cost by £20m.
Phil Woods, associate director at Kier Project Investment, said: "The masterplan vision reflects concepts and ideas received from stakeholders, the public and partners since the project was conceived over ten years ago.
"The project team has worked hard to meet the ambitions for the scheme by creating a first-class vision for the area. There has been considerable support shown for the Watford Health Campus for many years as stakeholders recognise its benefits for Watford in terms of new jobs, quality homes and better access to green, recreational space."
Work on site is set to start next year, subject to planning permission.
In December 2013, the project secured planning permission for a link road between the M1 and Watford Hospital.
This is being built by contractor VolkerFitzpatrick and is due to start on site before the end of 2014 and take 18 months to complete.