Contractor starts work on library and cultural centre, The Curve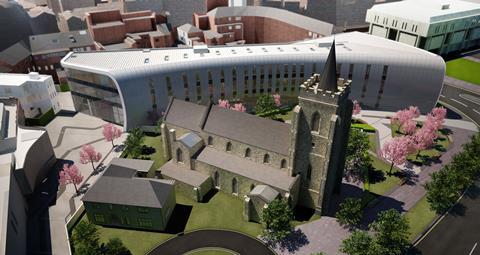 Morgan Sindall has started work on Slough's £1bn city centre regeneration project.
The contractor has started work on site to build a new library and cultural centre, named The Curve, which totals 4,447 square metres.
The building will also incorporate a number of sustainable elements, including solar panels on the roof and high efficiency gas boilers.
Morgan Sindall is also acting as developer on the project through a joint venture with Slough council.
Lovell Partnerships will build the residential elements of the £1bn development.
Dave Cook, area director for Morgan Sindall, said: "The Curve will provide local residents with a state-of-the-art centre which will offer a huge range of activities and cultural facilities."
The centre is expected to open in 2015.