Government also considers developing future extension to Scotland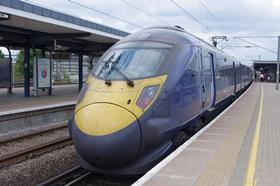 MPs have to approve preparation funding for the £43bn High Speed 2 rail project by a majority of ten to one.
The government also announced plans to conduct a study into the benefits that would come from extending HS2 to Scotland.
The High Speed 2 (Preparation) Bill, which allows HS2 Ltd to buy property, compensate evicted residents and pay for surveys, was passed by 350 votes to 34 in its final reading. The bill will now proceed to the House of Lords for final scrutiny.
Robert Goodwill, under-secretary of state for transport, said: "HS2 will be at the centre of an unprecedented level of investment in the nation's transport infrastructure. From 2015-16 to 2020-21 the government have committed £56 billion-worth of investment in road and rail, on top of the £16.5 billion investment in HS2."
During the debate concerns were raised that HS2 would not bring enough benefits to Scotland, but Conservative MP Simon Burns said he was confident that "HS2 will become High Speed 3 and go to Scotland, and that in years to come it will go to other parts of the United Kingdom".
But Tory MP Andrew Brigden was critical of the business case for the scheme. He said "The project has gone up by £10bn and the government have now managed to find £10bn-worth of supposed benefits. I put it to the hon. Lady that this is the biggest work of fiction since Enid Blyton."