A review of the stadium set to host the tournament's opening match, Arena de Sao Paulo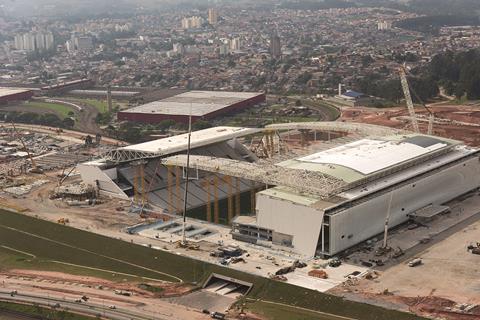 Arena de São Paulo
CITY: São Paulo
COMPLETION: 2014
CAPACITY: 65,807
ARCHITECT: Aníbal Coutinho
CONTRACTOR: Odebrecht
COST: £268m
As host of the World Cup opening ceremony and game this Thursday, the Arena de São Paulo will offer millions of viewers the first glimpse of Brazil's new showcase football venues. It is perhaps no surprise then that it is the most expensive new-build venue of the tournament. The stadium also doubles as the new home of the Corinthians football team; after the World Cup it will be known as Arena Corinthians. Accordingly, its World Cup capacity is comprised of 20,000 temporary seats that will be removed after the games. The four-stand, rectangular stadium is one of the more conventionally designed of the new venues that have been built - two buildings on either side of the pitch are linked by truss canopies that oversail all four stands. The 6,500-tonne, 32,000m² roof contains solar panels and is supported by 48 75m-long trusses. Unfortunately the stadium was the scene of tragedy last year when a crane collapse killed two workers and delayed completion until last month. Arena de São Paulo will host England's second group stage match against Uruguay on 19 June.
Online World Cup competition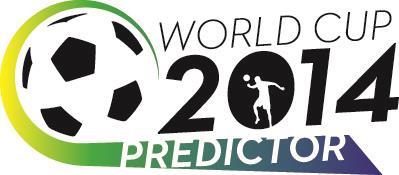 Building is able offer a fantastic competition prize of two tickets to watch England vs Slovenia at Wembley as part of the European Championship Qualifiers on 15 November. All you have to do is predict which football teams in this year's World Cup will battle through to be finalists on 13 July and ultimately who will be the victor of that final match. But hurry, we need all entries before the first match kicks off between Brazil and Croatia at 9pm, 12 June. For terms and conditions, and to enter go to www.building.co.uk/worldcupcomp.