The tangible benefits of adopting BIM are starting to rack up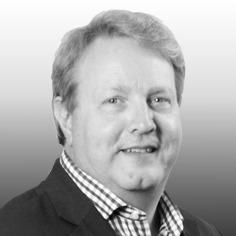 Sometime ago my sister-in-law, who is a fitness instructor, took a call from a woman who said she had an important forthcoming family event and wanted to get fitter and lose weight. However she quickly added that she was not prepared to go on a diet and nor was she prepared to do exercise. She then asked for advice on how to lose weight. My sister-in-law replied in her own direct way: "No diet and no exercise? Have you thought about having a leg amputated?", to which her potential customer promptly put the phone down. The moral of the story is, of course, "no pain no gain".
Whilst there is a cost of undertaking BIM - whether it's the adoption of new software, staff training, employment of specialists or outsourcing BIM services, there is growing evidence of more BIM ready parties who can join the collaboration. More significant perhaps is the evidence that the adoption of new ways of working is producing tangible business benefits.
I shall quote some examples of tangible benefits:
Area of Focus
Main Beneficiary
Description
Programme Optimisation
Main Contactor and Client
Time savings produced on projects from 3.5 months to 5 weeks through simulation and optimisation of planning activities
Clash detection
Main Contractor
Perhaps the most commonly cited benefit. Assuming that clashes on site cost something. One small project had 29 clashes on site before the client released the models. Zero afterwards
Construction Simulation
Main Contractor
Modelling the design alternatives, installation sequences, timescale and logistics provided the construction team with the detailed information to make a thoroughly well informed decision, result saved £10m in construction costs
Clash Avoidance
M&E Subcontractor
Heavy roof top plant was spotted straddling a movement joint. If left un-amended would have cost £30,000 in design fees, ductwork modifications and support points to make the associated changes
Temporary Works Integration
Temporary Works Team (Main contractor)
As yet an underexploited area of BIM. I know of two projects where savings through the integration, simulation and optimisation of temporary works solutions, produced savings of £1.8m and £8k respectively. Savings were on material and constructions costs-nothing to do with clashes
Rig set up
Piling Contractor
Ground workers had to face the complete disassembly of their piling rig to pass through a narrow aperture within a retained fascade to access the site area. Using the model of the retained fascade, the supporting steelwork and the rig itself enabled a solution to be simulated requiring the removal of only the top boom and counterweights and no alterations to other access arrangements. Result saving in three week rig set up time
BIM to Manufacture
Steel Fabricator
Fabricators taking the steel design models directly into their fabrication software avoiding translation into other software saved three weeks production period
Business Efficiency
Floor Covering Manufacturer
Increase accuracy and specifications linked directly into models reduced design and procurement time and reduces waste
Increased market penetration
Plumbing component manufacturer

One company reports they have had more than 7000 individual component downloads since launch in late November 2013, from over 15 different countries including the UK, America, Russia, Brazil, China, Canada and various countries in the Middle East.

They have obtained feedback from clients using their product content in live projects ranging from schools projects in Yorkshire, UK to large hotels in Dubai, UAE

Product Integration
Steel Framing System Contractor & installers
Advantages reported include clash avoidance and reducing the complexity of connection design and easing the material scheduling. The advantages have been so clear that we have detailed many jobs which were not required to be BIM compliant as if they were. This has also saved our supply chain partners time, provided more accurate drawings and assisted in the ease of product installation
To those who are still reluctant to enter the world of BIM I'd say "if you do what you've always done you'll get what you always got". The risk of not embracing this digital era includes being left behind and becoming increasingly uncompetitive.
Peter Trebilcock chairs Balfour Beatty's UK-wide design community of practice and its UK BIM Steering Group