MEP designers have dragged their heels on BIM for too long - here's a practical guide to getting them up to speed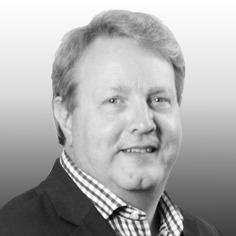 In a recent survey over 75% of design consultants are already using BIM. Most architects are there and most civil and structural engineers tell everyone they have been there for some time. However, where are our mechanical, electrical and plumbing designers along this journey?
I believe most mechanical, electrical and plumbing consultants (MEP) are facing a dilemma. While technically a good number have already demonstrated that their staff can produce BIM outputs as good as any other part of the supply chain, the reality is that many choose not to embrace it. With our clients looking for the best of BIM, it is perhaps a surprise to some that even though the architect and C&S teams are producing the 3D outputs, the MEP sits calmly stating their commission is for 2D only.
MEP designers HAVE to start using the digital toolsets to make functional and integrated design decisions
Whilst many MEP consultants can produce good 3D design and managing to work towards the 10% reduction in cost more remain apparently committed to red pens and technicians. I know of one scheme where a main contactor was determined to overcome the lack of BIM engagement of one MEP consultant on a scheme that they commissioned a third party (for less than £20k) to model the complete MEP work from the consultant's drawings and schematics. The result properly coordinated and integrated work with no clashes on site. Money well spent. However with the right skill set the consultant could have done the work themselves.
What are the designers arguments against doing BIM? In my experience there are several often repeated reasons:
As they have not been commissioned by their clients to specifically deliver BIM they will remain in the 2D world.
The industry favours detailed design by the trade so why bother investing the time and energy. If they embark on BIM the MEP installation contractor will change their work anyway proving any 3D work to have been a waste of time
At best they may do some 3D services work in the plant rooms and at recognised pinch points to give the teams some confidence that the services as they have designed can at least work.
Their fees are too low for BIM work. (An argument many architects used, before they embarked on the journey which now sees them able to do the same work in BIM with two thirds less resources).
The structure of building services design is broken and is more interdependent than the others. Their stand point is difficult as their information and level of detail required has a higher density than architecture and C&S.
The whole MEP consulting industry is geared up for schematics not detailed design.
As a consequence of the lack of 3D work at the right stage in the design results in:
Clashes on site later as detailed design work is undertaken too late to influence service routes and spatial allocation. This adds expense for the contractor and delivers a potentially compromised result for the client.
No MEP BIM work taking place at all. As by time the installer is appointed, there is little or no programme left to properly design prior to procurement and manufacture (leading to one above).
A growing trend, if the client has not included BIM in the MEP consultants scope, is for the contractor to bring the MEP contractor on board early who may (or may not!) subsequently employ the consultant to design for them (provided the procurement route enables this to occur). This is a potential income generator for MEP contractors and potential marginalisation of the consultant.
MEP designers HAVE to start using the digital toolsets to make functional and integrated design decisions. The cost of operations, for example energy prices are now a significant component of a projects NPV / IRR calculations. For instance the industry as a whole needs to take energy management seriously and therefore the scope of design as a whole must be integrated. The separation of these disciplines is destructive to the long term value that these projects need to deliver.
If the MEP design community does not see the imperative to invest nor perhaps do their clients right now. How can we help?
BIM is all about integration. Design teams have to be integrated. Architecture, C&S and MEP can no longer huddle in the comfort of their own disciplines. There needs to be communication. Computational design needs concurrent input and current design practice leaves it too late for the environmental engineers to do anything meaningful.
So what do we do with the integration of M&E profession where the procurement does not provide early involvement of the contractor including MEP installer?
We must continue to persuade our client bodies to specify BIM outputs from their designers.
We must lobby the profession to have their members develop the skill sets.
We must assemble and disseminate more case studies from the experienced players of the business benefits of them utilising the digital toolsets irrespective of client persuasion.
We (Balfour Beatty and I'm sure other contactors experienced in BIM) would be delighted to host a workshop to demonstrate and support those willing to see the benefits for themselves.
Peter Trebilcock chairs Balfour Beatty's UK-wide design community of practice and its UK BIM Steering Group