BIM offers QSs improved consistency and accuracy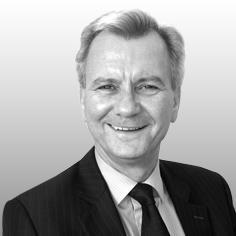 There has been much discussion in the quantity surveying profession about whether BIM would be a benefit or, frankly, a disaster. There are those who believe QSs need to adapt to BIM simply in order to survive, while others fear BIM will render the profession obsolete.
So which is really the case and why does it matter?
Well in actual fact neither is the case. We believe QSs not only can and should adopt BIM but in fact must for the benefit of the industry as a whole. BIM is not a threat to the QS profession, but a tool that can highlight the worth of QSs in the future and, for those at the forefront of the technology, provide them with a competitive edge.
BIM's ability to automate measurement and speed up the traditional estimating process will be a massive boost to the QS skill-set. It will make quantity surveying more efficient and more reliable.
BIM delivers a more efficient operational solution for QSs in cost estimating
The practical implication of this is outlined in detail in our recently published report, 'How Can Building Information Modelling (BIM) support the New Rules of Measurement (NRM1)?'. It demonstrates that by aligning the BIM based cost estimating and planning process alongside existing QS tools, such as NRM, the efficiency and accuracy of QS functions can be significantly improved.
Marrying these two tools together resolves the problems relating to the quality of the BIM models and the issues created by the variations of design details. The report also notes that BIM delivers a more efficient operational solution for QSs in cost estimating, with its ability to link the relevant quantities and cost information to the building model and update them simultaneously to design changes.
This research fully supports our long held view that BIM will help the QS profession. It illustrates how BIM, when used with the NRM suite, can deliver better consistency in the level of design information included, more reliable data exchange and more coherent formats for estimating. This will build the confidence of QS professionals in BIM based estimating and encourage a higher level of adoption of BIM within the QS profession.
Wider repercussions
This is beneficial to the industry as a whole as it nears the Government's 2016 deadline for the use of BIM on all public sector contracts. A survey of 260 industry representatives, both from the QS and other professions, demonstrated significant support for this view with 72% of those surveyed believing it imperative to invest in BIM technology within the next 12 months, and a further 22% seeing it as essential in the next one to two years, suggesting the vast majority are acutely aware of the looming 2016 deadline.
However, for this to be achieved, a big cultural shift will be required – with 53% of respondents identifying culture as the biggest barrier they are faced with when implementing BIM in the workplace, up by 30% the previous year. QSs will be crucial to ensuring this shift takes place.
Rather than rendering them redundant, BIM therefore further reinforces the need for QS skills
By already possessing the cost measurement knowledge and skills, QSs that embrace, understand and use BIM, can help the industry to decipher this data and make the shift to a BIM-enabled future smoothly. Rather than rendering them redundant, BIM therefore further reinforces the need for their skills.
Understandably, QSs and other professions are now hungry for the training and qualifications to demonstrate their BIM skills – as indicated by 79% of respondents. At RICS, we are listening to this message and introduced the BIM Manager Certification last year. The benefits of having such a BIM qualification are now already being felt by the first certified BIM Managers, some of whom are seeing an increased demand for their now easily recognised skills.
Continued collaboration will also remain critical if this cultural change is to be realised and we are working with other industry bodies to ensure these benefits are felt throughout the industry.
We are encouraged to see that so many within the QS profession are opening their minds to BIM and embracing this innovation. We hope to drive this forward and demonstrate the importance of BIM to the industry.
Alan Muse is director of built environment at RICS
Case study: Sarah Davidson, BIM Manager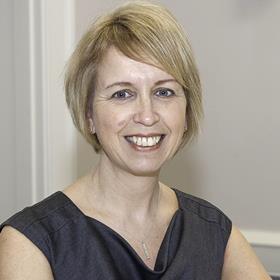 Gleeds' Sarah Davidson (pictured) first got involved with BIM in 2011 when research work led her to explore the opportunities associated with using software for data scheduling and modelling. Since then her remit has increased to providing expert advice on information, governance, as well as risk and value management on BIM designed and/or constructed projects.
Having been heavily involved with Construction Industry Council (CIC) and the Government BIM Task Group through the BIM Hubs and the communication of PAS 1192-2:2013, signing up for the world's first BIM-related certification was the next logical step to take.
"BIM needs to be employer-led and one of the significant recommendations within PAS 1192-2:2013 is the appointment of an Information Manager. This role is designed to provide leadership on BIM requirements, standards and culture across all project stages. RICS' BIM certification means that I am now best placed to help clients with this requirement," says Sarah.
As pressure mounts on the industry to embrace information modelling, Sarah believes her early adoption of the certification places her at the forefront of BIM capability. It also certifies her experience against what Sarah believes will soon become an industry standard.
"It is exciting to see BIM taking its place as the de facto management system in the built environment. The public sector were quick to understand its importance but now private clients are also seeing its value. RICS' course provides people with a great tool to help them fully integrate BIM into their management practises.
Ultimately, this accreditation enhances the service Gleeds brings to its clients. We have already had a lot of internal interest in the qualification and are now considering how we can align it with our CPD training offering."