For those who think you can never win two years running, here's proof that you can. The competition was tough but Mace's commitment to safety, to client engagement and to financial success, gave it the edge once again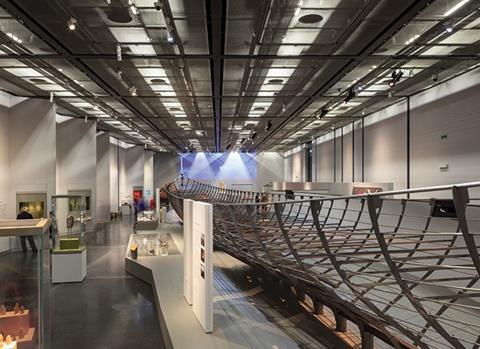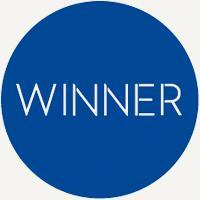 Mace
Against very tough competition, Mace won for the second year running because it "still sets the standard", our judges said. They praised the company's safety culture, client engagement, flexibility, leadership balance and ability to recruit talent. These strengths helped Mace deliver a bumper 2014, in which it achieved turnover of
£1.2bn and pre-tax profit of 34.2m. This added up to revenue rising by a third compared with 2013, smashing the firm's business plan target four years early.
Mace's "business-changing" projects last year included the redevelopment of the BBC's Television Centre and the Royal Wharf development, while it also completed important schemes such as the £1bn W4 Regent Street for the Crown Estate and the World Conservation and Exhibition Centre at the British Museum. Lan".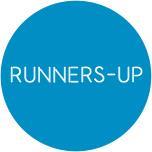 HIGHLY COMMENDED - Willmott Dixon
Willmott Dixon's development division, Regen, came into its own last year, generating a £500m pipeline of residential projects. This includes one of London's biggest property deals in 2014 for a single contractor: the Brentford FC masterplan for a 20,000-seat stadium and 1,000 homes. Meanwhile, Willmott Dixon's investment in Sunesis, a new company that produces standardised designs for schools, came to fruition, with 25 schools ordered worth more than £120m. The contractor also delivered what it calls the UK's largest Passivhaus residential project in London and secured the UK's largest non-residential Passivhaus project for Leicester University.
Interserve Construction
Interserve says it has maintained its size and shape throughout the recession, along with an active recruitment programme. Now the contractor is well placed to respond to the upturn, with a wealth of skills and an order book of £1bn. The company's impressive dedication to sustainability is shown by its SustainAbilities plan, which sets green goals for all projects. This has resulted in, for example, Richmond Hill Primary School using 80% less energy than a conventionally built facility and Royal Devon and Exeter Hospital Research and Development Centre reducing its carbon emissions by 30%. Interserve has also undertaken use of BIM on its pioneering project at Cookham Wood Prison.
Lakehouse
Lakehouse was one of 2014's stand-out contractors, both for its amazing growth and for its ethical approach to business. The Essex-based firm, which has 18 offices across the UK, achieved 24% growth in turnover of £190.6m in 2013, according to its last reported figures, while in 2014 its workforce increased by 50%. Lakehouse aims to be a "responsible business" that invests in its staff and the communities where it works. In 2014 it supported more than 50 community events, recruited via local schools and colleges, introduced an Advanced Apprenticeship Programme and supported 150 apprenticeships.
M+W Group
Historically reliant on one main sector - the semi-conductors market - M+W has diversified impressively in recent months. Profiting from the UK's drive for clean and reliable energy, the company has won key projects worth over £150m in the nuclear and waste-to-energy sectors. To meet the demands of an expanding workload the German-headquartered, £1.8bn-revenue contractor has nearly trebled the number of people it employs in the past three years and now has 8,221 employees across the group. The Department for Energy and Climate Change appointed M+W to chair a review looking at how to make delivery in the UK more effective and improve the sector's reputation.
Wates Group
Wates has survived the recession admirably, emerging with a healthier balance sheet - including £103m of cash in the bank - and an order book in 2014 that was up 50% on the previous year, at £2.4bn. It is now targeting turnover of £2bn by 2020, which will be achieved in part by investing profit from the lower-margin contracting business into the repairs and maintenance arm. As part of this drive, the company bought construction services business Purchase Group in November. Wates also prides itself on its values-based culture, aiming to reach a goal of "zero harm" on site by 2020 and to ensure that 80% of its suppliers are members of the Supply Chain Sustainability School.

This award was sponsored by Wavin.