Building reports on the key trends in staff benefits among the most forward-thinking firms in construction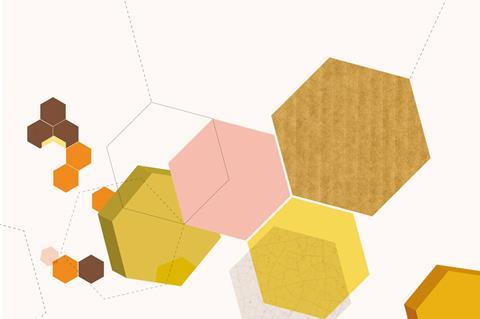 Perhaps more than their equivalents in any other sector, UK construction firms have had to make tough choices on staffing in recent years. How do you balance restructuring in difficult times to save money with making sure your workforce is still up to the job? And, having made redundancies, how do you keep the leaner team you are left with in place and ready to take advantage of the much sought for recovery?
Last year's survey presented a sense of optimism. It seemed like the culls were over, staff turnover was down and - despite profit still not justifying the bonuses, salaries and corporate hospitality of old - companies seemed to be making a real effort to retain staff through a combination of more flexible working patterns and improved maternity and paternity benefits.
But what about now? With the announcement that the economy went back into recession earlier this year and the government's continuing lack of funding for public sector projects, how has the industry reacted?
We may not know the full effects until next year's survey, but, judging by our results both statistically (based on 2011 figures) and anecdotally (from both the companies themselves, and, anonymously, their employees) it seems that UK construction companies are willing to stay the course as far as their employees are concerned.
If anything there's a renewed commitment to the patterns we saw last year - a real drive to make employees feel valued - as well as one eye on the future with training and recruitment for the next generation.
The companies
Once again consultants dominated the list, making up 19 of the 50 firms included. Architects came second with 14 companies placed.
Contractors accounted for nine and engineers for six places. The remaining spots were filled by one manufacturer and one housebuilder.
Staff retention and benefits
In general, with some firms cutting and some recruiting, the 50 firms in our top employers list showed a marginally lower level of staff turnover in 2011 (a mean average of 9%) than they did in 2010 (a mean average of 10%). This echoes last year's improvement.
Most respondents offered a reasonably comprehensive list of benefits including company pensions (for the most part group personal schemes for all employees) and private healthcare. In addition, it seems that their staff's personal health and wellbeing is high on the agenda of most companies, with free and subsidised gym membership, cycle to work schemes and free provision of fruit offered by a number of firms. In a couple of cases the company also offered 24-hour access to help-lines for advice on health, finance, legal issues and stress.
Last year's survey noted a trend toward flexi-time working arrangements and offering staff sabbaticals (a good way to maintain talent while saving on wages). This now seems to be the norm for those making the list - of the 50 companies this year most said they were willing to offer both benefits to all employees. None of the firms ruled out flexible working altogether and only 16 said that they only offered it to some employees.
If anything there's a renewed commitment to the patterns we saw last year - a real drive to make employees feel valued
Meanwhile, only eight firms said that they did not offer staff sabbaticals and only 14 offered them to some, rather than all, employees.
Communication and involvement with employees seems to have been a major factor since the initial recession hit in 2008/9: with firms realising they had to make cuts, they also realised they needed to make a greater effort to engage with those employees who were left. Many firms mentioned the fact that they had stepped up internal communication: for instance, LSI Architects, faced with a 15% reduction in staff over three years, made financial updates to employees monthly rather than six monthly. At engineer NG Bailey chief executive David Hurcomb embarked on an annual "roadshow" where he visited employees across the country to keep them up to date with what was going on with the company.
Certainly, creating a sense of "belonging" seems important, more so ownership. Employees of Make cited the fact that it was 100% employee owned as one reason for job satisfaction, with one describing the atmosphere of the firm as "egalitarian". Other firms on the list have also entered into share ownership and profit-share schemes.
Career development
Many companies have worked out the benefit of investing in their best resource - the people working for them. The average number of hours spent on training, per employee, per year, was 46 in this year's survey, compared to 38 last year.
Whereas previous years have seen a marked interest in maintaining a skilled team, companies are increasingly looking to develop talent, whether it is fast-tracking internal employees to higher positions through mentoring schemes or attracting fresh blood.
There has been a move towards attracting graduates towards the sector with many on the list, including Cluttons, Max Fordham, Buro Four and Maber Architects, targeting them for recruitment and development. Other companies, like Ryder Architecture, run sponsorship schemes for graduates and generally there seems to be a renewed enthusiasm to sponsor employees' further education, as well as allowing study-leave days.
CSR and social
On the social side, most firms maintain a healthy number of events including regular quiz and curry nights, Christmas parties and semi-regular socials. Some go the extra mile (Paul Davis + Partners offers yoga, shiatsu massage and life drawing classes).
Although some companies on the list seem to restrict corporate social responsibility to work with an emphasis on sustainable building practices, others go the more traditional corporate route of charity fundraising - either by supporting employees with sponsorship or developing their own direct involvement. Some (including Rogers Stirk Harbour + Partners, Make and Mount Anvil) also direct a proportion of their profits to charitable causes.
Increasingly though, a number of firms list a major part of their CSR as engaging with schools and colleges, often in deprived areas, to try and mentor the students and instil in them the benefits of a career in construction.
As with the emphasis on training and, in particular, graduate recruitment and development, this shows something significant. That, in a time when a continuing recession raises fears about the industry facing a skills gap, being a good employer is not just about maintaining your current workforce - it is about seeking to develop the workers of tomorrow.
CLICK HERE TO VIEW THE FULL GOOD EMPLOYER GUIDE DIGITAL SUPPLEMENT