Software used in the gaming industry is being integrated within a BIM platform to give enhanced architectural visualisation - offering designers a mind-bending simulation capacity
US software giant Autodesk may not immediately spring to mind when thinking of Hollywood blockbusters. But every film that has won the Academy Award for special effects over the past 19 years, which includes films like Gravity, Avatar and Titanic, has done so using Autodesk computer animation software such as Maya of 3DS Max.
While Autodesk is primarily familiar to the architecture, engineering and construction (AEC) community as a manufacturer of CAD and BIM software such as Revit and BIM 360, it is also a major player in the media and entertainment industry producing special effects for both animated and live action films and television programmes.
But increasingly, special effects technology is being deployed within the AEC industry and this is primarily down to the evolution of BIM. One of BIM's principal selling points has always been its offer of one the most elusive elements within the construction process: certainty. As efforts to achieve this certainty become more and more sophisticated, architects are beginning to demand the same level of visualisation as the entertainment industry achieves when it does special effects.
Chris Bradshaw, Autodesk chief marketing officer and senior vice-president for reputation, consumer and education and media & entertainment summarises this latest trend as an evolution from architectural visualisation, to animation and now to simulation. "Visualisation technology was once purely the preserve of film and television. Within architecture, our ability to visualise was limited to AutoCAD still rendering and largely dependent on graphics card capability."
"Animation offered fly-throughs and provided the opportunity to essentially make short movies of buildings. But it was still a primarily Mac-based process with plug-in connectors required for Revit compatibility. But what we have today is simulation which provides the opportunity to offer even more creative presentation material."
Yet it is not architecture, television or even film where the most sophisticated examples of simulation are to be found but another industry entirely, gaming. The global gaming industry is vast. By 2017 it is estimated that the global games market will be worth a staggering £66bn, representing an intervening annual growth rate of approximately +8.1% and, depending on which statistics you read, more than double the predicted worth of the global film industry.
For Autodesk president Carl Bass, this presents obvious opportunities for the architecture industry. "It's ironic that games like Minecraft or Call of Duty offer a richer and more interactive user experience than is often the case within architectural visualisation. What if design tools were able to work in a similar kind of interactive environment? Wouldn't that level the playing field and create a richer experience for designers as well as gamers?"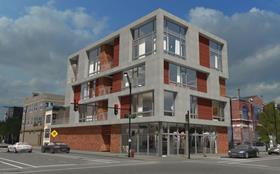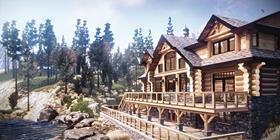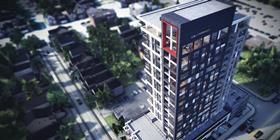 That richer experience is achieved by integrating game engine software into conventional BIM software. Traditionally, 3D architectural visualisation software has offered a static experience. Fly-throughs for instance offer an illustrative insight into what a finished space or building may look like but, like a book, they follow a set narrative route prescribed by their creator or designer with practically no scope of interaction or immersion.
"Fly-through movies only let you see what the designer wants you to see," explains Bradshaw, "but what if I want to turn down a different corridor or open a door or explore an area of the room or building outside the screen? It's the variations that are the hard part and in order to realise them a move from pure animation to simulation is required and this is exactly what game engine technology offers."
Game engines essentially have embedded physics capability that provide further levels of intelligent simulation capacity in order to more closely mimic human and physical environment and behaviour. These additional levels of simulation can include navigational, geometric, spatial and physical information that can imbue the user experience with almost infinite levels of variety and crucially, interactivity and immersion.
Autodesk has already capitalised on its media and entertainment arm to make this technology available within a BIM platform. It has recently acquired game engine manufacturer BitSquid, and its Stingray software enables BIM models to be integrated into a gaming engine and can thereby test design variations at speed. Other programmes like Revit and Inventor also now increasingly allow for the more interactive tools and decision-making processes common within a gaming environment.
It is not just the AEC community that has spotted the potential for the growing crossover between gaming and architecture, but the gaming industry itself too. Unity is a game developer that began as a threesome in Copenhagen but has now grown to a global gaming force employing over 500 people. For Europe, Middle East and Asia vice-president Antony Douglas, the move towards a more immersive and interactive user experience within architectural animations means increasing crossover between game engine technology and architectural animation software is inevitable.
"It's very much where the industry is heading. In less than 10 years, clients will expect this kind of interactive user experience to be delivered within architectural presentations as a matter of course. Providing a fully immersive, 3D, virtual reality experience is the key to delivering this."
Unity 3D is a programme provided by the company that has already been used by several large-scale firms such as Foster + Partners, Zaha Hadid and Gensler. As Douglas explains, it enables architectural models to be immersed in the kind of virtual reality environment common in gaming. "It's a game engine but one whose tools are specifically focused on the AEC market. Architectural models from CAD and BIM programmes like SketchUp and Revit can be imported into it straightaway and can then be subject to all manner of game-world interaction and analysis."
Technologically inventive as all this may be, what actual benefits can the integration of gaming systems offer to the architectural and construction process? According to Helmut Kinzler of Zaha Hadid Architects, there are several. "Digitising the design process within this kind of virtual reality environment certainly helps with evaluating forms, checking proportions and identifying any possible errors or collisions."
But Kinzler is also clear about the current limitations of the technology. "It's early days; we're still a long way from a time when this becomes the conventional way to design. Also, there is still a lot of importing and changing that has to be done when working with other specialist software - there would have to be a lot more interchangeability before this becomes a more user-friendly process. It's also important to remember that this kind of virtual reality environment is not so much a modelling tool as an assessment tool, the design geometry still happens elsewhere on more conventional platforms."
Taylor Cupp of US-based Mortenson Construction is clear about the benefits gaming integration can offer the design process. "Cost reduction, productivity benefits, enhanced decision making, more certainty and faster design changes. It's much cheaper and quicker to create a virtual reality mock-up than a physical prototype.
These kind of enhanced visualisation techniques are a huge untapped market. The introduction of 3D visualisation helped client understanding and BIM helped integrate high-end visuals into the architectural production process. But this next step provides a whole new world of immersive digital capability and evaluation techniques that could completely transform architectural and constructional representation."
But does gaming open up possibilities other than visual representation and client marketing for architects? Can it play a role in enabling the more technical, production side of construction? For architect and Autodesk vice-president of AEC Industry and Relations Phil Bernstein, also one of the key early instigators of BIM technology, it already has.
"The interesting thing is how this kind of technology can be used to initiate construction logic and not just visual results. Ultimately that's what's going to increase certainty during the construction process. Virtual reality is another form of reality capture and this is increasingly represented in BIM software by tools such as point cloud technology for 3D laser scanning. Also, the game engine environment will be particularly relevant to the M&E sector as this is a part of the construction process that has a particularly requirement for accuracy and detail and is already good at simulating reality."
Gaming and architecture may initially appear to be unlikely bedfellows but as technology becomes more accessible and sophisticated, there is likely to be more and more crossover between the two. For thousands of years the principal tools of architectural representation were the two-dimensional plan, section and elevation and, occasionally, the three-dimensional physical model. BIM expanded this template by digitising this model and overlaying it with all manner of intelligent information. But it remained a static model. Gaming offers the tantalising possibility of immersing that model within a virtual reality environment and making it infinitely fluid, responsive and interactive.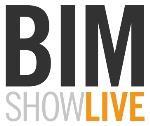 BIM Show Live
Attend the UK's largest BIM conference is this April. Network & learn from expert BIM users and case studies. Find out more bimshowlive.co.uk