Clients want to make best use of BIM, particularly for FM - let's make it easier for them to get there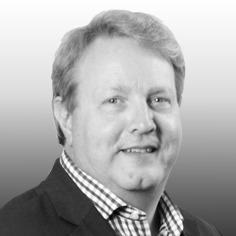 Over the past few months I have met with four estates directors, several client advisers and some of our own customers. Their agenda has been exactly the same: "Please help us understand how we can make best use of BIM - particularly for FM." Of course we have been delighted to assist and offer support and advice.
It's easy to think that we can refer them to PAS 1192:2 and PAS1192:3 and lots of interesting (heavy?) reading on the government's website. Yes if they took the time - and it does take time - eventually they may get near the mark. However, most clients do not have the time to devote to becoming BIM experts and there are still missing chunks of information and no published exemplar templates.
In the wake of the advice, my experience of those I have spoken with, or others whom I have met, is that clients tend to respond with one of three statements. Option 1 - "it's too complex, I'll carry on doing what I know and if you (designer/contractor) wish to do BIM then fine. Option 2 - I'll employ advisers to help me. Option 3 - I must now consider what changes I need to make within my own organisation to be able to harness its potential, which may include staff training, new hardware and software, selection of a new FM package (or FM contractor) and examining the interoperability with other internal systems such as financial and BMS.
Ultimately there is no current published easy to follow guide to give them
In my experience the success of Options 2 and 3 is very much subject to the quality of adviser. I know of bidders who asked to respond in one line to the question: Can you do Level 2 BIM? Other bids require the completion of 30 pages of BIM competency and execution material. Another tender requested a full Level 2 BIM execution plan, but only in eight pages. (Sorry no tiny writing allowed.) Another tender asked if the contractors could do Level 7 BIM? (no typo). Who is advising the client's advisers?
Ultimately there is no current published easy to follow guide to give them, which will simplify the route to answering two fundamental BIM to FM questions:
What is the list of assets you wish to maintain and capture the data for? (There can be over 800 assets in a typical healthcare building)
For each item on that asset list, what information is needed? I could list pages of technical and product data which could be captured, but who is best placed to advise them?
Is it any wonder that helping to define the Employers Information Requirements is viewed by the BIM4Clients and the Main Contactors BIM Working Group as one of the key priorities towards successfully achieving Level 2 BIM. I am aware that the NBS team will continue the good work started by CIBSE volunteers and others in preparing a suite of Product Data Templates which will help provide well needed consistency to product information.
I would suggest the construction Industry including asset managers, FM providers, CAFM software providers and building owners should provide the three steps to FM BIM heaven asap:
A list of potential assets - highlighting the maintainable ones
The list of data requirements for each asset type - with preferred minimum information requirements
Support and guidance on how that information when captured in the models is transferred directly into their FM package (with or without COBie).
With this information available in templates, supplemented by examples of 'those we prepared earlier' the process will become smoother, quicker and the results more consistent all of which are more likely to meet one of the main objectives of BIM in helping clients better understand and manage their assets more efficiently.
Peter Trebilcock chairs Balfour Beatty's UK-wide design community of practice and its UK BIM Steering Group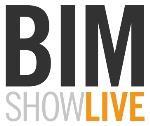 BIM Show Live
Attend the UK's largest BIM conference is this April. Network & learn from expert BIM users and case studies. Find out more bimshowlive.co.uk