The Building Awards Project of the Year shortlist puts the spotlight on transformative projects that have raised the bar for excellence. Here's part 1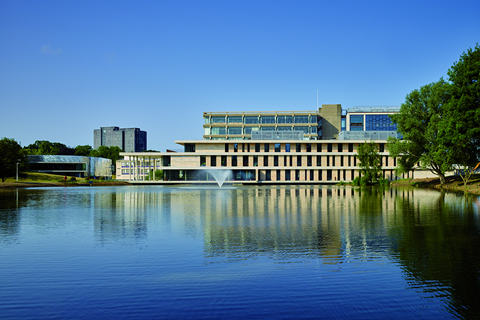 Albert Sloman Library and Silberrad Student Centre, University of Essex
Colchester, Essex
Architect: Patel Taylor
Client: University of Essex
Contractor: Kier Eastern
Submitted by: Patel Taylor
Brutalism is not often an easy style for new architecture to compliment, particularly when the existing buildings are part of a highly regimented university campus masterplan with a lakeside setting. But this is a task that Patel Taylor's new additions accomplish with both sensitivity and vigour, crafting a highly nuanced and individualistic contemporary response to both physical and natural context that merges perfectly with its overriding 1960s physical backdrop. Two new buildings have been created: The first is a new student centre whose pale stone walls, strong horizontal lines and pilotti-supported double-height canopy speak of a rhythmic, pavilion-like elegance that merges seamlessly into its lakefront setting. The second, the library, on the other hand, evokes the more strident monumentality of the original blocks, hoisting a muscular four storey concrete block high above another double-height canopy. The entire composition is woven into the lake and grounds by means of a powerful linear landscape comprising a series of new axial routes. Together, both buildings and landscape offer a superlative masterclass on how sensitivity can energise rather than dilute intervention.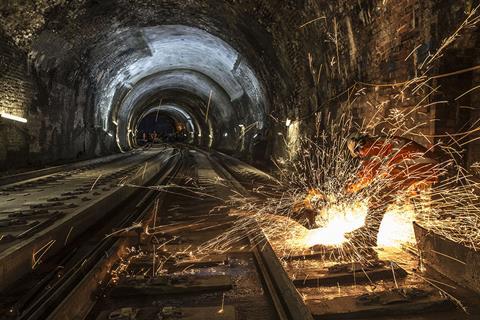 Borders Railway
Scottish Borders
Architect: Aecom
Client: Transport Scotland
Contractor: Bam Nuttall
Submitted by: Turner & Townsend (quantity surveyor)
Few projects could ask for a more prestigious accolade than being opened by The Queen on the day she became the longest serving monarch in British history. But the historic honour is a fitting reflection of the sheer level of determination and expertise required to complete a project of this scale and complexity. The £294m 30 mile Borders Railway links Tweedbank to Edinburgh. It is the longest domestic rail line to open in the UK for a century and the longest to reopen in modern British history. First opened in 1849, the line was closed by the infamous Beeching cuts in 1969. Its reopening required a Herculean engineering and logistical effort, with the construction of 42 bridges and 50km of fencing. The project also excelled in environmental terms and reused 870,000m³ of materials, using almost 1 million tonnes of recycled aggregate and diverting almost 1 million ft³ of waste away from landfill. Within just a year of opening the project's success speaks for itself, with 700,000 people using the service in its first six months of operation, a 22% increase in service demand compared with forecasts. Three key achievements emerge when assessing the project's impact: its success in helping to grow the local economy, provide opportunities for business and tourism and deliver a significant modal shift in local transport use.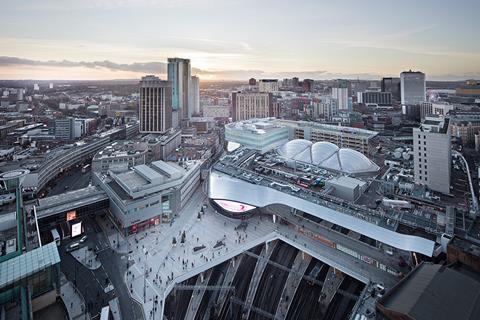 Birmingham New Street Station
Birmingham, West Midlands
Architect: AZPML/Atkins/Haskoll
Client: Network Rail
Contractor: Mace
Submitted by: Mace/Network Rail
Challenges don't come much bigger than those that afflicted the rebuilding of Birmingham New Street Station. The 1960s terminus was one of the most infamous and reviled eyesores in the country, voted Britain's worst station in 2014. Yet, as the UK's busiest station outside London, it had to remain open during reconstruction. Additionally, much of the station was underground beneath an equally hideous 1960s shopping centre and car park, rendering a reconstruction programme a complex logistical nightmare. All of which identifies New Street's spectacular transformation as one of the most stunning design, engineering and construction achievements of recent times. A monumental series of challenges had to be overcome before this was realised, including the demolition of 13,500 tonnes of concrete, the erection of 200 tonnes of steel in the roof of the new atrium and the installation of almost 60 new flights of stairs, lifts and escalators. Now, with its shimmering skin, new shopping centre and, in particular, its magnificent new concourse, not only has New Street been given a positive new architectural and public realm identity for the first time in over half a century, but it has been convincingly transformed into a landmark transport interchange and civic destination in its own right.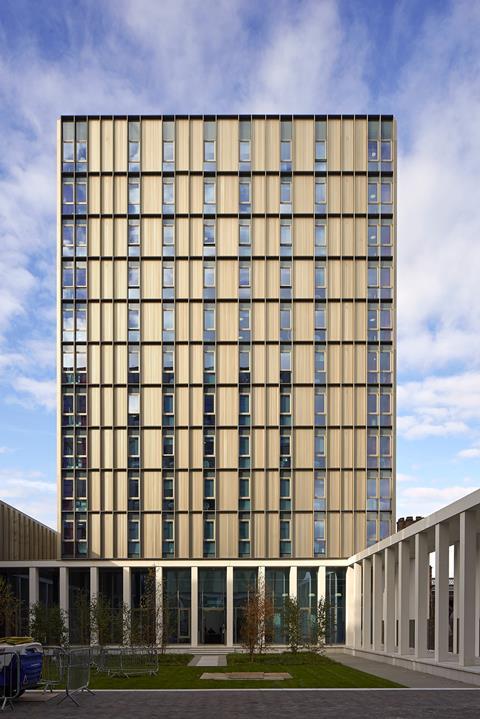 City of Glasgow College, Riverside Campus
Gorbals, Glasgow
Architect: Michael Laird Architects/Reich and Hall Architects
Client: Glasgow Learning Quarter
Contractor: Sir Robert McAlpine
Submitted by: Michael Laird Architects/Reich and Hall Architects
The Riverside Campus of the City of Glasgow College does something few education buildings ever do by themselves: it is a genuine catalyst for regeneration. Sandwiched between two of Glasgow's most historically challenging sites, the notorious Gorbals district and the Clyde River, it faced a difficult context from the start. While the Clyde has been the source of several regeneration programmes over the past two decades, it still retains stretches of post-industrial blight. Similarly, while the Gorbals is much improved from its heyday, it still exhibits multiple social and economic problems. The project's inspirational response is twofold. First it delivers physical regeneration by creating a building of architectural excellence that revitalises its locale, particularly the formally moribund riverside walkway, by the use of an exquisite colonnade that is carefully threaded through the scheme's individual blocks as well as the local streetscape. And it provides social regeneration by offering a conspicuous beacon for local learning and improvement. It is a pioneering and remarkably executed approach.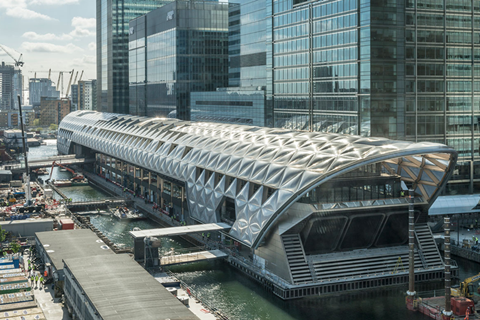 Crossrail Place
Canary Wharf, London
Architect: Foster + Partners
Client: Canary Wharf
Contractor: Canary Wharf Contractors
Submitted by: Foster + Partners
Crossrail has been such a prominent feature of public and political debate for so many decades that it is possible to feel almost nonchalant about the enormity of its historic, engineering and transport significance. Crossrail Place is the first element of the project to open and a timely reminder of the sheer scale of the achievement the mammoth infrastructure programme represents. Built over what will be Canary Wharf station when what has been rebranded as the Elizabeth line opens in 2018, Crossrail Place is a vast tubular funnel that provides garden, retail and leisure space above the station platforms. Submerged underneath an extraordinary 310m long ETFE and timber lattice roof, the unique space is open at each end and provides spectacular views of the surrounding Canary Wharf and West India Quay. The design forms an ingenious way of extracting charismatic public realm from the structural necessities of a vast concrete box that is almost one-third of a kilometre long. As such it provides a thrilling combination of civic generosity and engineering expertise.
Part 2 of the shortlist will be out tomorrow.