Next week, Europe comes together for Euro 2016. But it's not just sporting prowess that will be on display, as host France showcases a dazzling array of new and refurbished stadiums. Ike Ijeh completes an architectural tour of all 10 venues, finishing with the redeveloped and existing stadiums…
REDEVELOPED STADIUMS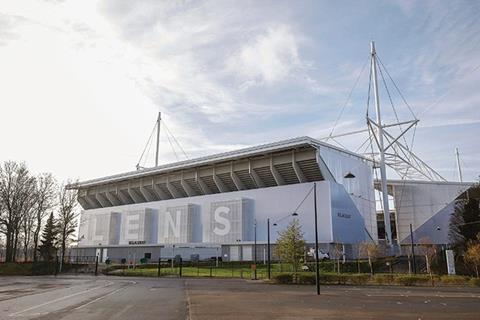 Stade Bollaert-Delelis
Lens
COMPLETED: 1934
REDEVELOPMENT: 2014
REDEVELOPMENT ARCHITECT: Atelier Ferret Architectures
REDEVELOPMENT COST: £54m
CAPACITY: 38,000
MATCHES: Group stages (hosting England & Wales)
One of the differences between football stadiums in England and France is that many French grounds still contain standing terraces, a feature banned from all English stadiums in the 1990s in the wake of the Hillsborough disaster. However, as France modernises its stadiums the terraces are gradually being reduced or removed, a consequence which reduces capacities. One such stadium to which these considerations apply is Stade Bollaert-Delelis. Although standing areas remain, as part of renovations for Euro 2016, the installation of new wider seats and disabled and corporate facilities has reduced capacity by around 6,000. However, the new 38,000 stadium is still bigger than the population of Lens by around 2,000. A new stadium roof has also been constructed whose four pylon corner supports have enabled the removal of the numerous pillars that previously obstructed views.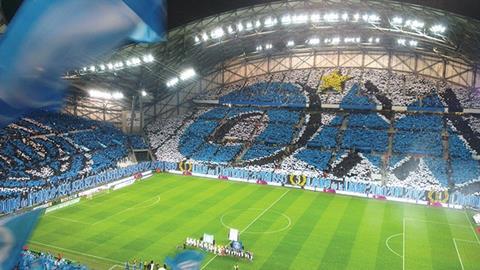 Stade Velodrome
Marseille
COMPLETED: 1934
REDEVELOPMENT: 2014
REDEVELOPMENT ARCHITECT: SCAU / Atelier 9
REDEVELOPMENT CONTRACTOR: Bouygues
REDEVELOPMENT COST: £230m
CAPACITY: 67,000
MATCHES: Group stages, quarter finals and semi-final (hosting England)
England's opening game will be played in France's second largest stadium and its biggest club football ground. Its most recent redevelopment is the third major reconstruction project in its long history. Its first refurbishment was carried out in the early 1980s in anticipation of the 1984 Euros which France also hosted. Floodlights were added, the pitch replaced, and the cycling track after which the venue is named was removed. The second and most significant reconstruction programme to date took place in preparation for the France '98 World Cup where the stadium was virtually rebuilt and capacity was increased from 42,000 to 60,000. Despite the redevelopment, the venue was still criticised for its lack of cover, a failing that exposed spectators to harsh mistral winds and which its latest reconstruction, which has added another 7,000 seats, has finally addressed. As part of these changes, the two principal stands were rebuilt and services and infrastructure renewed. But it is the stunning new roof that is quite literally the stadium's crowning glory. Taking its cue from the distinctive curved stands that were added for France '98, the swooping steel and Teflon-coated fiberglass fabric structure glides over the stadium in a single, sinuous motion like a vast white wave, enabling the venue to make a dynamic contribution to the Marseille skyline for the very first time.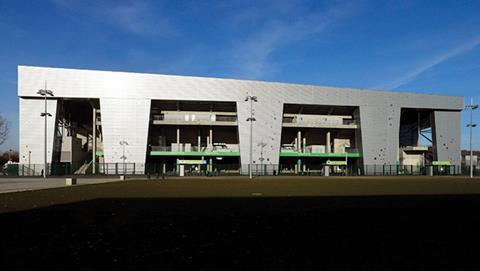 Stade Geoffroy-Guichard
Saint-Étienne
COMPLETED: 1931
REDEVELOPMENT: 2014
REDEVELOPMENT ARCHITECT: Atelier Chaix & Morel et Associés
REDEVELOPMENT CONTRACTOR: Léon Grosse Groupe
REDEVELOPMENT COST: £45m
CAPACITY: 41,500
MATCHES: Group stages (hosting England)
Known locally as Le Chaudron (the Cauldron) due to its steep stands and compressive atmosphere, the Stade Geoffroy-Guichard is one of the few in France to feature four separate stands in the English manner. Like several historic football stadiums in France, it underwent upgrades for the 1984 Euros and 1998 World Cup and has now been extensively renovated for 2016. The latest changes were introduced after the local municipality rejected plans to rebuild the stadium at a new location in the face of strong local opposition. The subsequent refurbishment principally involved rebuilding the stands to expand capacity. In keeping with its green team livery, the stadium has also undergone an environmental upgrade with its roof leased to a local energy provider whose installation of photovoltaic panels provides power to 60 local homes.
EXISTING STADIUMS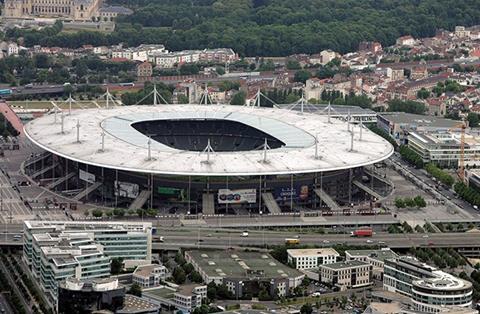 Stade de France
Paris
COMPLETED: 1998
CAPACITY: 80,000
ARCHITECTS: Michel Macary, Aymeric Zublena, Michel Regembal, Claude Costantini
MATCHES: Opening game, group stages, quarter final and final
The French national stadium is the largest in the country and was built for the France '98 World Cup. As the stadium already has UEFA Category 4 status, the highest categorisation available in terms of venue facilities and size, no upgrade work was required for Euro 2016. Its famously retractable lower tier of seating, which can be moved to reveal an athletics track, is already widely viewed as an advanced stadium engineering feature. Sadly, the only changes that have been introduced for the impending football championships relate to security with tightened arrangements and an enlarged cordon planned in response to the Paris terror attacks of November 2015.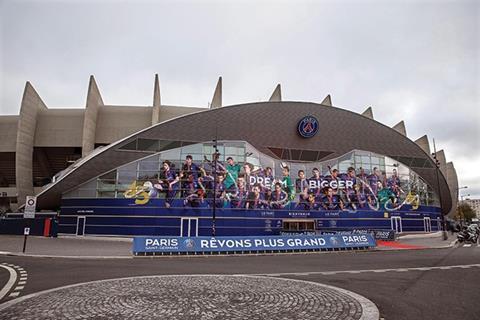 Parc des Princes
Paris
COMPLETED: 1972
CAPACITY: 48,500
ARCHITECTS: Roger Taillibert, Siavash Teimouri
MATCHES: Group stages (hosting N. Ireland)
The home ground of celebrated club team Paris Saint-Germain served as France's de facto national football stadium until the construction of Stade de France in 1998. However, although the design of Parc des Princes was famed for its modernity, visibility and comfort when it opened in the early 1970s, it now lags behind the Stade de France in terms of up-to-date facilities. Prior to France winning its bid for Euro 2016, Paris Saint-Germain's new property investment owners had planned a wholesale refurbishment or reconstruction of the stadium which would have included the addition of luxury facilities and an increase in capacity to 54,000. However, when the stadium was selected as a Euro 2016 venue, the decision was made to put the plans on hold until after the tournament.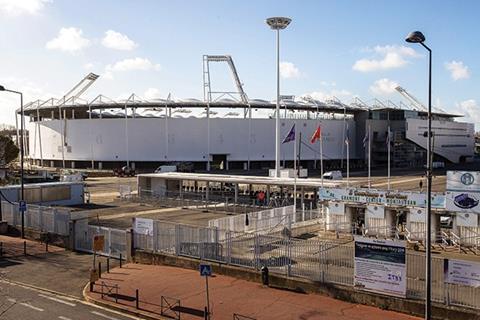 Stadium Municipal
Toulouse
COMPLETED: 1937
CAPACITY: 33,500
ARCHITECT: Jean Montariol
MATCHES: Group stages (hosting Wales)
The smallest stadium in the tournament was built for the 1937 World Cup for which France was the host. Extensive renovations took place in the 1940s and 1990s with a subsequent Euro 2016 £50m refurbishment initially planned in 2012. This would have modernised facilities and increased capacity by adding a new tier of seating. However, funding difficulties meant that the plans were scrapped and a significantly more modest programme that included seat widening and the installation of high-definition lighting was carried out instead.