Construction starts on Bund business and entertainment hub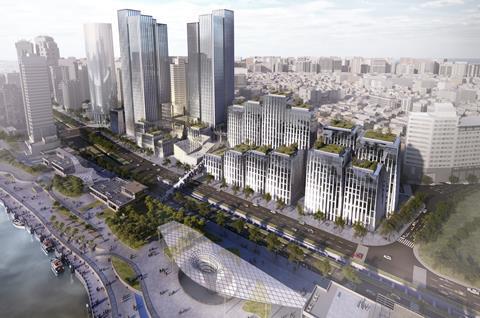 Shanghai Bund
Work has commenced on Shanghai Zandai Real Estate Company's new business and entertainment district on the Chinese city's historic waterfront.
Consultants Mott MacDonald said construction on the north plot of the Shanghai Bund International Financial Centre was due to be completed in 2014, with the south plot's scheduled finish one year later.
The project will total 420,000m2 of new build and include a hotel, cinema, central plaza and retail mall as well as two commercial towers. The centre will also be connected by a link bridge to the busy river pleasure boat plaza and will run adjacent to the many historic buildings on the Bund.
Extensive basements have been included in the development's design to maximise the value of above ground space, with building services located below ground wherever possible to allow for green roof space and increased efficiency in lettable areas.
Mott MacDonald role on the scheme includes all building, mechanical, electrical, heating, ventilation, air conditioning and plumbing services, as well as vertical transportation.
Project manager Cheng Jie said the development was a great chance for the company to "demonstrate its skills and knowledge in China".