Five-floor steel-framed store to host new US fashion invasion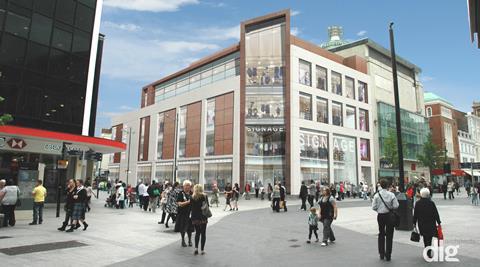 Liverpool's new branch of Forever 21 - due to be built by McLaren construction
Work is due to begin this month on a £4m flagship store for US fashion brand Forever 21 in Liverpool city centre.
McLaren Construction has secured the contract for the 48,000 ft2 premises from Royal London Mutual Insurance Society. It will it be the retailer's flagship branch in the north-west.
Construction at the Church Street site is set to be complete early in 2013.
McLaren Construction director Graham Lumberg said the project was "logistically challenging", involving the construction of a building in the middle of one of Liverpool's busiest high streets.
"Working in this exceptionally busy environment will require a robust project management plan coordinating our activities with those of the city centre management team and our neighbours," he said.
The design, by DLG Architects, combines structural glazing, stone render and stone and copper cladding.