This year's design, by Swiss architect Peter Zumthor, seeks to inspire visitors to observe nature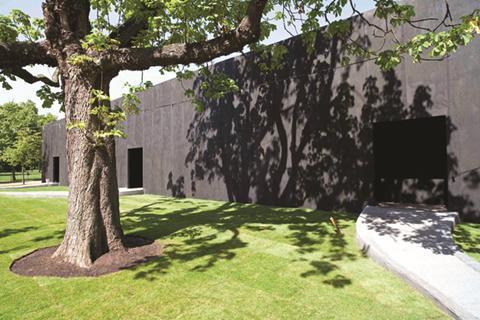 This year's Serpentine Pavilion, unveiled this week, has been designed by Pritzker prize-winning Swiss architect Peter Zumthor. It is with an enclosed garden set within London's Hyde Park, that Zumthor hopes to inspire visitors to become observers of nature.
Severed from the noise and views of london, the pavilion immerses the visitor in the vibrant colours of nature
The single-storey, lightweight timber-frame structure is wrapped with scrim and has a black waterproof coating. The garden itself is further separated from the outside world by staggered entrances set into a narrow, outer vestibule.
Once inside, a broad central strip is filled with rare species of plants and flowers, all of which contrast sharply with the rigid geometries and sombre tone of the pavilion itself.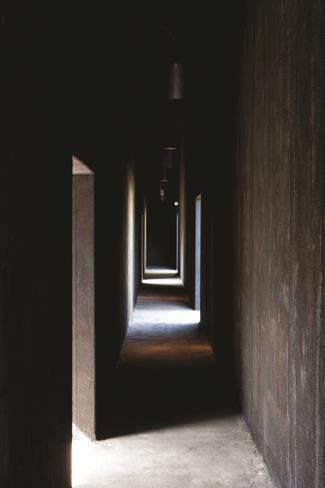 Zumthor's effort follows in the rich list of renowned architects to have taken on the Serpentine task: with last year's design from Jean Nouvel following earlier commissions to Frank Gehry, Rem Koolhaus and Zaha Hadid. All architects who carry out the task are ones that have failed to get a UK commission up to that point.
For 2011, Zumthor sets out to create a contemplative space, which offers a sensory, spiritual experience that creates intimacy with nature. Severed from the noise and views of London and shrouded in its sepulchral black skin, the Serpentine pavilion certainly evokes an atmospheric sense of enclosure and immerses the visitor in the vibrant smells and colours of nature.
But seeing as the core aim of the pavilion is to observe nature, it seems odd that it adopts such extreme measures to disengage itself from its parkland surroundings. Even within the historic typology of a walled garden, (which naturally promotes separation) the oppressive form of the architecture makes as much of an impact as the garden itself. There is no subtlety, merely the didactic realisation of a concept.
The lasting impression Zumthor's pavilion leaves, therefore, is not one of nature but of irony. Like Stanley Kubrick's seminal black monolith surrounded by a pack of braying apes at the end of 2001: A Space Odyssey, it constructs an absurd physical juxtaposition in order to imply a more civilised human existence.