Jamie Harris speaks to more professionals across the sector who have changed disciplines
Meg Bailey, FM Conway - from plant hire desk to site supervisor
Vanessa Okeowo, Redrow - from architect to site manager
Barrie Diffin, Wilson James - from civil engineer to software product development
Andrew Sanders, MSMR Architects - from stonemason to architect
Building has spoken with a number of people in construction who have made a move across built environment disciplines. The construction sector is so broad that even changing roles within the industry can involve a significant career change, with new challenges, skills and qualifications to take on. But it is certainly possible, as these individuals' stories show.
From mechanical engineer to BIM manager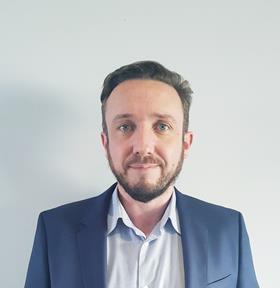 Daniel Cosgrove, BIM manager, building engineering at Aecom
Background
I joined the industry as a trainee mechanical engineer and worked in this field for about four years, attending college one day a week to achieve my Higher National Certificate (HNC) in Building Engineering. It didn't take me long to realise number crunching wasn't for me. I always enjoyed using computer-aided design (CAD) as an engineer so when a position became available in the company's CAD team I decided to make the move and focus on this full-time.
It was the mid 2000s and the term Building Information Modelling (BIM) was becoming a real buzzword in construction. I joined the team at exactly the right time to position myself at the forefront of this new and exciting way of working and my career has progressed alongside the rise of BIM. With the industry now experiencing its next digital transformation my role continues to evolve.
What was the biggest culture shock or change?
With a keen interest in CAD I had already gained some experience as an engineer, so I had a fairly good understanding of what I was walking into when I switched jobs. I was also based in the same office so apart from moving to a different desk there wasn't too much of a physical change either! But working in BIM requires a very different way of thinking and I am seeing that again now with the influx of new technologies transforming our industry.
What transferable skills have you deployed?
I don't miss grappling with engineering calculations at all, but my background does give me a good understanding of what's involved in developing technical designs. As a BIM manager I have an important integrating and coordination role so it really helps that I can speak to engineers in their own language.
What new skills have you picked up?
BIM is transforming once again and the skills required to embrace this change actually feel like a bigger leap than when I left engineering. New skills, such as programming and coding, are becoming more important. I enjoy working outside my comfort zone so it's very exciting to be part of another significant shift, which is once again helping our industry become more efficient in the way we design buildings.
What are your future plans?
I've recently moved into a new digital transformation role focused on integrating new technologies and innovations into our design processes. The role of artificial intelligence in construction is only going to grow and while some people are fearful, I see it as a great opportunity to reshape the way we work within the construction industry.
From steel fabricator to structural engineer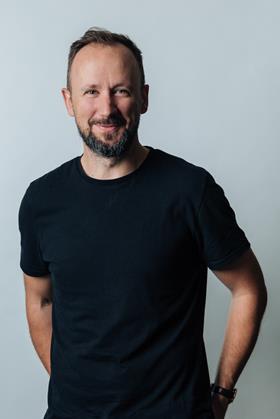 Duncan Walters, associate, Eckersley O'Callaghan
Background
I always thought I'd end up doing something artistic, rather than technical. I remember I had this game on my Atari when I was about nine years old called Degas Elite. It was like an even more basic version of Microsoft paint. I used to spend hours painstakingly drawing sports stadiums. It's funny to think that 30 years later I'm doing something very similar!
I got a huge amount of satisfaction from making, which is something I sometimes miss, but I didn't find myself being challenged by the job. I used to work from engineer's drawings and I was intrigued by them. I found myself thinking that, rather than weld pieces of metal together, I'd like to be the one doing the drawing.
What was the biggest culture shock or change?
I had to start again, from the bottom, which was pretty sobering. But I quickly realised that my prior experience was an advantage. I had a practical understanding and a pragmatism that my peers didn't necessarily possess. Perhaps the biggest difference was getting used to how slow the process is; it can take two years to design a building, and another two years to build it. It can be frustrating and I had to learn to be patient. But the reward of seeing a completed structure is definitely worth it.
What transferable skills have you deployed?
I think that the apprenticeship in fabrication and machining gave me an invaluable practical understanding of the manufacturing processes and how to assemble objects, resolve tricky details with pragmatism in mind. It's important to develop an intuition for what works, and to understand what something wants to be as a starting point.
What new skills have you picked up?
A computer wasn't something I used to use as part of my job and now it's an essential tool. Sales and marketing are aspects of my work that I never really anticipated either, but these are skills I have had to develop to build and maintain relationships with clients and collaborators.
What are your future plans?
The work I do is very diverse; bespoke staircases, large housing developments, deep basements and everything in between. While that variety does make things interesting, I'd like to specialise in a particular area and work on larger projects – maybe even go back to what I was doing as a nine-year-old and design a stadium! Or apply my experience in a completely different environment, such as disaster relief.
I can also see myself transferring my skills again into another area of construction, perhaps providing an engineering perspective within an architectural team. To lead a design team would be an interesting development for me.
From on-site carpenter to project manager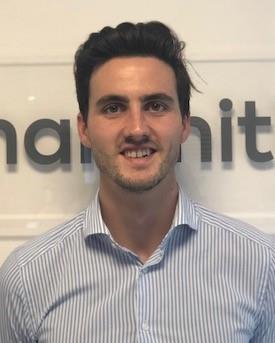 Sam Hare, 27, project manager at property consultancy Naismiths
Background
I joined Naismiths as a junior consultant in August 2016, having previously worked on site as a carpenter for my father's construction firm.
I had originally studied Finance, Accounting and Marketing at University and initially, I considered working on site a stop gap while trying to get my foot in the door of the finance industry.
However, I quickly began to appreciate the practical line of work; using my hands and seeing the tangible results of my hard work was a hugely rewarding feeling. I decided to put my finance aspirations on hold.
After gaining the Level II City & Guilds qualification in site carpentry I was advised by my tutor to study quantity surveying — a transition I was also encouraged to take by senior tradesmen I worked alongside. I still considered my learning and education vital in maintaining steady career progression, so further studying was something I was keen to do.
For me, the quantity surveying course was a gateway into the professional side of the construction industry and offered the opportunity to combine my finance studies along with the technical construction knowledge I picked up on site as a carpenter
What was the biggest culture shock or change?
Initially, the step into the professional world of construction was a steep learning curve. While my knowledge of construction processes and technology from working on site formed a foundation that proved helpful, I had to brush up on my knowledge of construction contracts, of which I had no prior working experience.
What new skills have you picked up?
My role at Naismiths has since allowed me to develop not just traditional QS experience through construction cost consultancy but also develop across a breadth of service lines including both project monitoring and project management. I now work primarily as a project manager with my focus now on becoming a chartered project manager through the RICS, a qualification I hope to achieve in 2019.
Though the year of studying full-time for my masters while still working on site to fund my studies was demanding, it is a decision that I feel has paid off enabling further career progression and increasing my working knowledge of the industry.
It is certainly an exciting time to be working within the industry, but with Brexit edging ever closer and the very real possibility of European construction workers leaving the UK in their droves, challenges still lie ahead.
From site storeman to asbestos compliance manager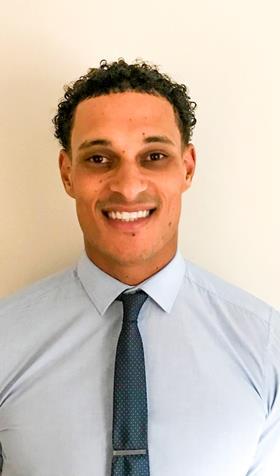 Sean Banks, head of asbestos compliance, John Rowan and Partners
Background
As soon as I left school I undertook a painting and decorating apprenticeship at a local college. A local contractor took us on from the college and we worked for £10 a day. I appreciate that makes me sound like I'm really old! I'm not, it was just really badly paid! I certainly never planned to work in construction it was just a stop gap until I figured out what to do next.
The painting and decorating job was quite hazardous and we were sent up heights without harnesses that certainly wouldn't happen today. So I left and a friend of mine found me a job as a storeman for a demolition company. No qualifications were needed and back then it mainly consisted of sitting in a chair, handing out overalls and hard hats.
The firm undertook a lot of asbestos work and I thought it was an interesting material. Back then I didn't have a clue what it was. But motivated by more money, I got myself eligible to get in a full face mask and start on its removal. Again, I never thought it was something I would make a career out of.
I do remember undertaking a medical, where the doctor assured me there were only 40, 50 years left of the asbestos in England, which made me think it might be a limited career. But that didn't prove to be the case!
Long story short, I decided to become an asbestos surveyor and trained up to get my P402.
What was the biggest culture shock or change?
Going back to school and digesting technical information was a shock, especially going back to using a pen and pad rather than just grafting and wearing a mask inside an enclosure.
The working hours were also very long and I was working from Croydon and living in Hertfordshire, so it was a two and a half hour commute each way. I was leaving at 5am and getting back around 7:30pm.
What transferable skills have you deployed?
In terms of transferrable skills, it was probably my capacity to learn. I have an interest in new things and new ways of working, something that still remains with me now – I just love learning – that keeps me driven. So it was the capability to learn, really.
I think culturally, it was the same sort of job. But I saw the other side of the work, the management and overseeing side. So I continued to learn and enhance my surveying skills while learning more about the management of both demolition staff and the clients.
What new skills have you picked up?
I have definitely developed skills in how you manage the culture of a client's business when it comes to dealing with the subject of asbestos. Each case of asbestos is individual and sometimes the client has a philosophy that could affect your decision of how to deal with it. So you really need to understand the client and what drives them. Only then can you an educate them on best practice and the other aspects of asbestos they may not have considered.
What are your future plans?
It's now building up our asbestos team and continuing to make our clients aware of the realities of asbestos. Client awareness is really everything when it comes to asbestos, managing myths and educating clients on the best line of action to take. Continuous learning will always be important to me and ultimately a Certificate of Competence (CCP) for asbestos has to be the goal.
And now for something completely different… from soprano to site manager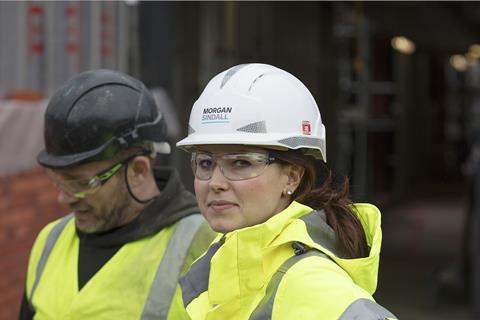 Kate McAdam, site manager, Morgan Sindall
Background
I studied at the Guildhall School of Music & Drama and was embarking on a successful career as a Soprano with a lead role in Opera Holland Park's Madame Butterfly when I developed a condition which led to me losing my voice and no longer being able to sing.
It was a really difficult time in my life, but after coming to terms with this new reality, I began to explore new projects. I'd always loved art and design at school - so thought something design-led might suit me.
Around the same time, my boyfriend and I started a reconfiguring our flat. I took responsibility for the project management elements and found that I really enjoyed the whole process, from managing budgets to problem solving.
I started exploring potential career paths in this area and approached Morgan Sindall Construction & Infrastructure to see what advice they might be able to offer about entering the industry.
I met with a project manager from Morgan Sindall Construction & Infrastructure who introduced me to their team in London. Following a successful meeting, they suggested I take up a three month placement with a team who were delivering the new Albion Primary School in Southwark. This was a brilliant opportunity to experience the different disciplines involved in successfully delivering a project and I absolutely loved the experience. In September 2016, I took up a place on the company's graduate scheme and worked for my Diploma in Site Studies from the Albion Primary School site.
What was the biggest culture shock or change?
An obvious difference in my two careers is the gender ratio - construction is still a male-dominated industry. Overall, I have found the culture to be very supportive and have always felt valued and respected in the team. However, new starters, regardless of gender, will face direct, up-front culture, where you need to have to be able to laugh at yourself.
What transferable skills have you deployed?
I am quite a lot older than many of the Morgan Sindall Construction & Infrastructure graduates, and this life experience definitely gives me a confidence boost and a healthy dose of perspective, which definitely comes in handy. Having spent a lot of time on stage, I found that the ability to communicate clearly has really helped me liaise with clients and subcontractors. Although I am loving my new career, singing hasn't left my life completely – I love community engagement and the social value elements of each project we work on and I started up a student choir at Albion Primary School while we were on-site there!
What are your future plans?
I aspire to become a project manager and look forward to continuing to develop the skills to deliver great projects which leave a positive lasting legacy across communities.