Jamie Harris asks professionals who have relocated for work for some practical advice on anyone contemplating doing the same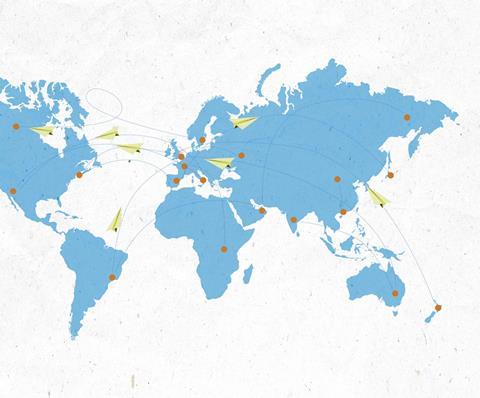 Moving to a different country for work is on the bucket list of many professionals itching to travel the world and experience a different culture, all while continuing to build up their skill set and climb the career ladder. Employers are ever keener to give staff the opportunity for a placement abroad, as construction expands on a global level.
But for those making the move, what is the experience really like? How difficult is it to make the switch on a professional and personal level? And what advice would they give to anyone else planning to do the same? Building spoke to several professionals within the construction sector who are either working abroad or have recently returned, to find out what practical steps they advise, what they found challenging, and what they were able to pick up along the way – as well as to one employer about the employer's responsibilities.
See below for profiles from:
Frank Webster, Wilson James (Dubai)
Louise Curran, Turner & Townsend, Canada
Will Marshall, Gleeds, Hong Kong
Bill Price, Aecom (Saudi Arabia)
Anthony Gardiner, WYG (Afghanistan)
Tom Brigden, Purcell (Australia)
Rhona Marsland, SNC-Lavalin's Atkins (Canada)
Building also spoke with David Carey at Turner & Townsend, who supports the firm's staff making overseas transfers, to find out about the employer's role. What support should the employers give, and which areas are better left for the individual to sort? Click here to read more
Frank Webster, construction logistics director, Wilson James, Dubai
Has worked in Nigeria and Dubai
In 1982, I volunteered to go to Nigeria, which was historically a difficult area to fill roles because it was not considered a family-friendly appointment. However, it was an opportunity not to be missed and opened up other overseas opportunities including the Maldives and eventually Dubai. The PM position in Dubai was initially a three-year contract, but my family and I eventually ended up staying for 16 years.
What practical steps should you consider?
At that time, my employer provided for my family accommodation, transportation, full medical cover and school fees as part of a package, but this is no longer the norm. It is more typical to be offered a salary package instead. Make sure you research how you will be supported by your employer.
The whole aim of going overseas is to explore the world, but also to earn more money as these posts are often well compensated. A real danger is that due to poor budgeting or not researching your true cost of living, you may not actually bank the extra money that overseas contracts pay and instead divert those funds to living expenses. Local banking systems especially can be onerous and school arrangements can require months of co-ordination and may require deposit payments. Take time to understand what your financial commitments are going to be.
Any advice for others looking to work abroad?
Overseas is not for everybody. That said, almost everyone who chooses to work overseas will see a benefit to their career. The ability to live and work in challenging environments is a recognised skill set.
But people often romanticise working abroad and if you have not done the research to understand the culture and amenities, you may be surprised at your day-do-day reality. There are language barriers and cultural differences in the workforce which you need to navigate. So do your research: make sure you understand the work commitments that you are making, make sure your family's accommodation and requirements can be met, and that it really is the right career move for you.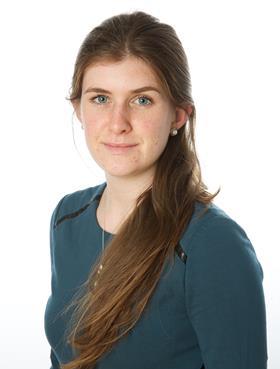 Louise Curran, cost consultant at Turner & Townsend, Toronto, Canada
Has worked in Canada and Brazil
I was four years into my career at Turner & Townsend when an opportunity came up in our São Paulo office in Brazil. After seven months out there, I decided to move to Canada.
How much help did you get from your firm?
Both of my moves were internal transfers within Turner & Townsend. As well as receiving help with my travel, I was given accommodation for the first few months in each country, while I found my feet and looked for my own place.
Our HR team produced a lot of guidance on what to expect locally and how to get yourself setup administratively in each new location, and everything you needed to register for – from signing up to public healthcare, to immigration requirements, to opening a bank account.
What practical steps should you consider?
Everything was difficult at the start in Brazil due to the fact my Portuguese was pretty limited. It made all the administrative stuff – like finding a doctor – quite challenging. However, my new colleagues were incredibly helpful, accompanying me to government appointments to sort out my ID and to the bank to help me to open an account. The bureaucracy involved in setting up a bank account was a hurdle, and I got rejected by a few banks first. But I got a huge amount of support. I also enrolled in Portuguese lessons.
Without any language barrier, the move to Toronto has been a lot smoother. Some things in day-to-day life function a bit differently from the UK, for example banks generally charge fees for holding a current account with them, and a family doctor is difficult to find, which makes you appreciate the accessibility of NHS GPs back home. In Canada, you're only entitled to public health care (which you must apply for) after you've been there three months. Therefore, you need to be enrolled in temporary full medical insurance and afterwards it is wise to have a private medical top-up too to cover any supplementary health services not provided under the public system.
One thing I didn't realise was that when you switch over your driving license, your British license gets taken away! That was a surprise at the time, and you have to remember to collect it from the consulate before you leave the country for good.
But overall, the Canadian lifestyle in Toronto is pretty easy to adapt to when coming from the UK and isn't as hectic as the pace of life in London.
Any advice for others looking to work abroad?
Being adaptable, patient and open-minded is essential when working overseas as things can function very differently in different countries. Be clear on what it is you want to get out of the experience of working abroad and define these goals early on with your new management when you arrive. This will ensure you give yourself some direction as you get settled into the new working environment and new role.
Remember to take important life documents with you, such as your birth certificate. You never know when you might need them for registration purposes or to complete paperwork.
Don't be afraid to ask for help at the get go. At first, I was a bit nervous about asking for advice, but as soon as I did I wished I'd asked earlier – rather than struggling to try and do something on my own.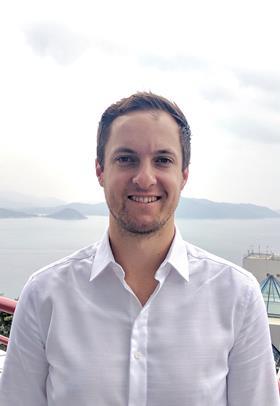 Will Marshall, senior project manager, Gleeds, Hong Kong
Has worked in Hong Kong
Gleeds was really helpful in providing a transfer package but even more so through the assistance of the Hong Kong team in helping apply for visas, flights, bank accounts etc, even so far as arranging pick-up at the airport where they provided me straight away with a Hong Kong phone.
What practical steps should you consider?
The regulations and processes involved in moving to Hong Kong, such as opening bank accounts, were certainly new to us so demanded considerable time initially. But most people here are very keen to help in terms of providing advice and helping out.
Moving out with a partner can be a bit of a leap of faith for them and it can take quite a bit of time for them to find a similar level of work that they had before moving out, and that was quite stressful for a period.
Despite being well prepared for change, when searching for an apartment we needed to mentally adjust to the size and higher rental costs of apartments in Hong Kong as compared with London.
Any advice for others looking to work abroad?
If you have the opportunity, definitely try and speak to people living abroad and especially if they have made the move you are thinking about. Getting helpful tips about the challenges and quirks of moving to a specific place are invaluable.
When you get there, set aside time at the beginning for the admin. The advice I was given when I first arrived was to really spend time on getting all of that done as quickly as possible. Generally when you move into a new job it always takes a bit of time to get up to speed and there are usually periods of down time. My boss was very appreciative of this and really encouraged me to take time out to see new apartments, set up bank accounts and get my Hong Kong ID card, early on when I wasn't particularly busy. This meant that when I did become busy I was able to focus rather than still having all of those admin tasks hanging over my head.
Expect change in almost everything. Some aspects of life will only be marginally different from home whereas some things will be like living on a different planet. If you expect this to be the case that will help the transition hugely and help you get the best out of your experience.