Two students discuss the complex design of the new Chinese medicine centre by architect BDP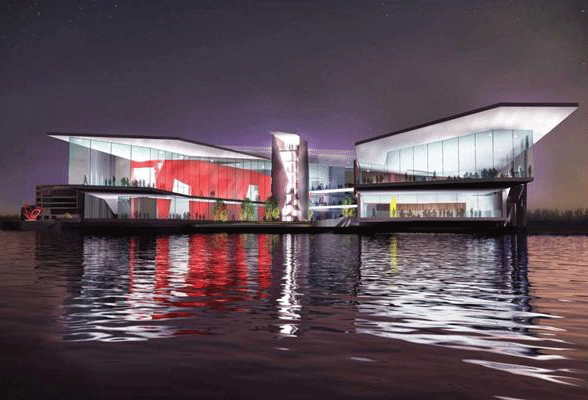 Jessica Hillam architecture student
The design is highly impressive, with vast atrium halls incorporating a positive lively atmosphere yet a fully functional core for an inspiring university.
The geometric design makes for a striking image, Hillam
The design incorporates two large buildings spread over 70,000m2 which are linked by two centre structures clad in a strong red. The vast use of glass allows a strong visual connection between the two buildings and the rest of the university, successfully integrating the new build into the existing composition.
The geometric design makes for a striking image. Not only is the design very impressive it is designed around the environment to cope with the unusual climate of the Jiangsu province; making this proposal, an inspiring venture to Nanjing University.
Reuben Davies architectural technology student
The winning design for a new faculty of medicine and administrative building at the Nanjing medical university is a complex and impressive development, designed heavily for its purpose without conceding any of its architectural integrity.
Two distinctively different structures are brought together with a central walkway, individual storey heights and unique roof pitches help to identify the two structures apart and also together as a larger development. The broken surfaces of the facades in conjunction with such a large use of glass in the external skin cleverly breaks down the barrier between the internal and external spaces – a concept important to the brief.
A complex and impressive development, Davies
The location, function and immediate surroundings of the campus were an attractive canvas for any designer to approach and BDP's winning design has met and exceeded an extremely high standard of design.
Source
Jessica Hillam and Reuben Davies are students at at Nottingham Trent University. If you would like to take part in our First Impressions email nargess@me.com.