Exhibition organised by the East London Design Bureau promotes the plight of the redundant architect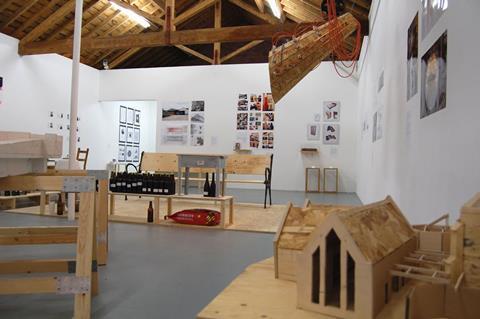 The Redundant Architects Recreation Association organised a three-day exhibition in June to showcase the work of redundant architects as part of the London Festival of Architecture. RARA is a flexible working space in Clapton, London established by the East London Design Bureau for unemployed architects and designers.
The self-funded organisation exhibited work by unemployed architects and other recession-inspired alternative ideas at the Bargetopia at Tannery Arts. It showcased work made by the users of RARA facilities, which included furniture, drawings, university projects and a window display for a shoe shop.
The exhibition was anchored around the infrastructure of RARA's proposed Bargetopia project - a fit-out designed to upgrade an industrial waste transportation barge into a vessel for redundant architects to drink RARA's own ale and enjoy tours of East London's waterways as part of the festival.
Sam Potts, founder of the Bureau, said: "It featured elements that we believe reflect the other facets of RARA such as portraits from James Whittaker's acclaimed After Redundancy exhibition, which documents the directions various architects took since being made redundant. We also decided to promote other similar workspace institutions that also engage an independent interdisciplinary ethos, including the Royal College of Art's Department 21 and SchoolTEN based in Holloway."
London Metropolitan ASD's Free Unit featured live projects that focused on fostering innovative strategies for creative spaces, both within urban and rural environments.
Potts added: "We managed to convince this established gallery to let us use their space, despite their tight timetable. They were quite amazed that we could set up, exhibit, and take down this scale of exhibition within five days."
Source
For more information visit RARA.