Can the industry afford to take any more reputational damage after Grenfell and Carillion?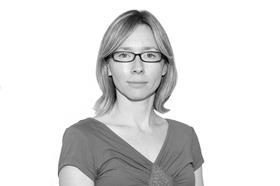 You could be disqualified as a company director or face criminal prosecution – and your firm could be slapped with fines running into the millions. That's the strong message from the Competitions and Markets Authority (CMA), which has publicised a spate of anti-corruption cases involving construction companies over the past few months. The competition watchdog says it has five cartel investigations and two merger studies ongoing into construction firms, and only last week it announced that three directors at fit-out firms had been banned for colluding on prices.
It's been a decade since the industry was hit by so many corruption cases at once – back then, 103 firms were fined a total £130m after a lengthy investigation into cover-pricing by the CMA's predecessor, the Office of Fair Trading (OFT). The hope was that construction had smartened up its act – but could it be that memories have faded? Or have the years of austerity taken their toll on industry ethics, as firms struggle to survive?
You can almost hear the self-justification: nobody got hurt, the client is happy, the job gets done. Except what just happened is illegal. It's called cover-pricing, a form of bid-rigging, and the CMA is onto it – and a host of other cartel offences
Under pressure, people start to cut corners. We are constantly being told how uncollaborative and unproductive construction is, held back by fragmentation, inefficient procurement and poor payment practices. But much of this just reflects the fact that construction is a low-margin industry – and none of it is in the power of individual company directors to change single-handedly. So it's easy to see how some are tempted instead to find "efficiencies" of their own.
Why not "collaborate" with others you know in the same market? This is a very well-networked industry – rivals, former colleagues and staff from regularly partnering firms all like to meet up to gossip, swap stories and pick up leads. That's all well and good, but where does it cross the line?
Take this scenario: you are having a drink with a former colleague who has moved to a rival firm, chat turns to work, and it turns out there's a job you're too busy to take on – whereas he's finding things a bit slow just now. You wouldn't want to be seen to let the client down, of course, so you wonder if maybe it's best to put in a high bid and let your drinking buddy take on the job. Then next time he can return the favour.
You can almost hear the self-justification: nobody got hurt, the client is happy, the job gets done. Except what just happened is illegal. It's called cover-pricing, a form of bid-rigging, and the CMA is onto it – and a host of other cartel offences.
The point is that while there may be firms thinking they are merely sharing information to save everyone a lot of time and bother, there is a victim in all this: the client, who is not getting the full picture – or, more importantly, a true price. Moreover, other competitors may have lost out. However you look at it, the market has been distorted.
It's the CMA's role to root out such anti-competitive behaviour, in order to ensure markets are open and clients are protected – and it has set its sights again on construction. The sector is widely seen as high-risk.
It has all the ingredients that make it ripe for corruption: big-value contracts, a high number of subcontract agreements per project, and a culture of secrecy.
You may think your company is squeaky clean, but have you checked it has all the necessary policies and procedures in place? Do your staff fully understand competition law and the implications if they breach it? And that goes too for businesses you may have acquired over the years: do they all have the same compliance standards?
Recent research by the CMA suggests many staff in the sector not only feel their firms are at risk of breaching the law but also admit they don't fully understand the rules. A few years ago a survey by the Chartered Institute of Building showed a third of construction professionals did not think cover-pricing was corrupt – all the fuss of the 2009 OFT fines seems to have had less of an impact than hoped.
Alarm bells should be ringing in construction boardrooms right now. A decade back, the damaging headlines rumbled on for months, with the nationals pouncing on cases that showed "corporate cowboys" swindling the taxpayer. No one wants a repeat of that. But if your company does unearth corrupt practices, the CMA offers the prospect of immunity from penalties in return for reporting on the cartel, and whistleblowers could also be in line for a £100,000 reward for helping to take action against offenders. The watchdog says the prosecutions so far are not the result of it actively targeting the sector, but rather of it responding to allegations. So whether we see fines on the scale of the OFT's 2009 probes may depend on how many firms feel they need to be the first to point the finger.
After the reputational damage from Carillion's collapse and the Grenfell disaster, the prospect of a corruption scandal is the last thing the sector needs. Be in no doubt: ministers will be watching carefully, and the cases so far will only fuel the view that this is a sector in dire need of reform. It seems corruption thrives in a low-margin environment – so it should follow that steps to create a more profitable model would also result in a more scrupulous one.
Chloë McCulloch, editor, Building