The skills shortage was last year's big issue for construction. This year we can begin to offer a solution by every company adopting a school and helping to inspire the next generation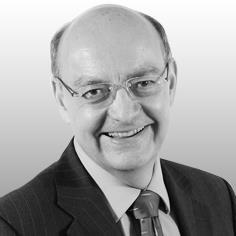 My first-week-back column is becoming a bit of a tradition - take down the decorations, remember passwords and draft my Building article. I find it amazing that I'm now into my third year as government chief construction adviser. I'm reminded of advice received from a previous mentor of mine that it's "a marathon not a sprint".
As politicians now start their pre-election campaigns, I feel that a progress report on Construction 2025 is not the right thing from me at this point in time. But I do want to take the opportunity to touch on an area very close to my heart, which is inspiring the next generation into our industry.
Increasingly throughout last year, skills shortages emerged as the single biggest issue in construction. We've seen it in both trades and professions and more or less across the board. This will only get worse as construction workloads increase and as more and more people in the industry approach retirement - our industry's version of a perfect storm.
I have no doubt at all that the built environment offers some fantastic career opportunities, for girls and boys, from the most academically able through to those more suited to practical trade-based occupations. I can think of few other sectors where you can literally change the world around you. We in the industry know this, but we're very poor indeed at communicating that outside ourselves - to the media, to the general public and to schools.
We're in a tough competition with numerous other sectors for scarce resources - and frankly at present we're losing. You might ask: "What are they doing about this?" Well, I think the they is us - all of us. The solution is in our own hands.
Too few teachers know very much about the construction industry. We must create strong, lasting partnerships if we're to develop a talent pipeline of eager, well-informed, inspired new recruits
I would like every construction company in this country to adopt a school. And by construction company, I mean every builder, every contractor, every specialist contractor, every firm of architects, every consulting engineering practice, indeed every organisation involved in some way in the construction process. And for larger companies with regional offices, why not adopt a school in each of your regions? Wouldn't that make a huge difference to the awareness of construction in our schools?
What you then do with your adopted school is up to you - contact the head teacher, visit the school, arrange site or office visits, get involved in construction-related school projects. The basic idea is to inform and inspire young people to at least consider future careers in the built environment. And of particular importance is to educate teachers and careers advisers about the challenges, excitement and opportunities that our industry offers. After all, they have great influence when it comes to career choice and the evidence shows that too few teachers know very much about the construction industry. We must create strong, lasting partnerships if we're to develop a talent pipeline of eager, well-informed, inspired new recruits.
Of course, school interventions are not new to construction. There are a number of organisations doing great things in schools to change the perception of the industry. One of these that I'd particularly commend is the Class of Your Own, "Adopt a School" scheme and its Design Engineer Construct! (DEC!) learning programme. DEC! is a suite of accredited vocational qualifications at Level 1, 2 and 3 and focuses on sustainability in architecture, engineering and construction. It is recognised by the Department for Education and is already supported by industry leaders and a number of academic institutions. It offers a level playing field to young people from all backgrounds, regardless of gender, race or ethnicity, and is proving its worth in raising standards of numeracy and literacy in the classroom.
Rather than providing more details here, let me direct readers to Alison Watson at support@classofyourown.com or their website www.designengineerconstruct.com. I've suggested to Alison that the industry should target committing to adopting 100 schools through the DEC! programme by the end of this financial year. That seems to me to be a modest but achievable target given the number of construction companies out there.
Perhaps your organisation's new year resolution for 2015 should be to adopt a school. And as I've said, there are a number of off-the-shelf schemes available - or you can do it your own way. However you do it, you will make a tangible difference to closing the future skills gaps and inspiring the next generation of constructors of the built environment for the decades ahead.
Peter Hansford is chief construction adviser to the government