Building's new initiative, aimed at influencing the main political parties' policies for the sector, kicks off with one of the biggest industry consultations ever undertaken.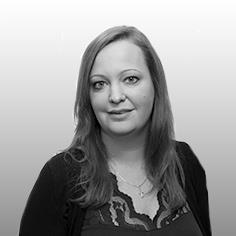 It's traditional for a new year to be accompanied by optimism. But for the first time in five years, that start -of-year promise is actually being felt in the UK construction sector.
Experian's forecast, to be published later this month, will predict UK construction output growth "north of 2%", while consultant Turner & Townsend predicts that more countries will see construction markets expand than at any point since 2008.
In an industry that has suffered as much as construction, predictions like these are greeted with caution. But, there is definite action that the sector - and government - can take to ensure that these signs of improvement do not fall into the same black hole as over-ambitious new year resolutions. We must make sure they can be built upon to forge an industry better able to withstand future economic cycles.
So, Building is launching an initiative aimed at influencing the main political parties' policies for the sector, as they put together their manifestos for the 2015 election. Agenda 15 is our drive to ensure that the sector can shape key policies before the country goes to the polls next May, rather than just pushing for alterations to those policies put forward by the parties.
To kick off the initiative, we are launching what we hope will be one of the biggest industry consultations ever undertaken. And we are asking for you to share your views about the course that you believe will best prepare the sector for a stable long term future.
This consultation - which you can respond to via a dedicated section of our website at www.building.co.uk /agenda15 - will run for three months. We will then use our established tradition of campaigning journalism to raise the issues that matter most to you with politicians - including through hustings, debates and editorial coverage. In autumn, we will unveil the process by which these issues will be shaped into a single manifesto, then begin to lobby politicians as they start their formal election campaigns.
Of course, individual trade bodies and firms have always lobbied government. This initiative is different in that it is intended as a way to bring the sector together to create a single powerful message, and to do so early enough to influence longer term policies.
The need for this long-term strategy has been laid bare by a brutal recession where the sector's pain was made greater by the lack of a long-term approach to construction projects by Whitehall, which meant schemes being readily shelved and little visibility over investment priorities. With the industry now starting to leave that pain behind, some improvements have already been made: the launch of the National Infrastructure Plan, for example, and the vision for the industry's future set out in the Construction 2025 strategy.
But, as Sir John Armitt powerfully argues in our first interview of the campaign, there is still a huge gulf to be addressed if the UK industry, and its ambitions for the built environment, are to move along "largely immaterial of crisis" - and not have to wait for something as extreme as a blackout to spur action.
This week, we are asking for your insight to help us push government to address that gulf, so that we can secure the changes needed. We want to ensure that the industry not only has a brighter future, but one where it - and the wider economy - can have faith that the lights will not go out on the sector again.
Sarah Richardson, editor