Building has been asking the construction industry what policies the next UK government needs to adopt - here we review your responses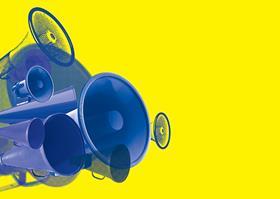 Back in January, Building launched the first phase of our Agenda 15 initiative, undertaking an industry-wide consultation to determine what those working in the sector believe the next government should do to best help create a successful, modern and sustainable construction industry.
With that consultation now complete, we have been busy analysing the responses from the industry. We received a wide range of responses to our six consultation questions, from professional institutes such as the RICS and RIBA, trade bodies such as the UK Contractors Group and Federation of Master Builders, and from individuals and their companies - ranging from multinationals such as Aecom and Saint-Gobain to one-man bands. Together they reveal the issues that matter most to industry - including better long-term infrastructure planning and help to address the looming skills shortage - along with your ideas on how government policies can help industry to address them.
Over the next two weeks Building will look in detail at the responses received, before we begin the next phase of Agenda 15 - again, with you - developing the themes that have emerged from the consultation into a fully-fledged manifesto for construction. Here, we look at the ideas put forward in answer to our first three questions, with the second three to follow next week.
So what did you have to say?
Question 1
We asked:
"What is the single biggest policy change that would help the growth of a sustainable and world-leading construction industry in the UK?"
You said:
Given the wide-ranging nature of this question, this elicited an array of varied responses. However, a number of themes cropped up regularly, albeit in different ways.
The stand-out theme was infrastructure - in particular, how the development of a credible programme of major infrastructure projects can be delivered within a political framework of general elections every five years and regular local elections. All respondents that mentioned this agreed on the direction of travel, summarised by Murray Rowden, infrastructure MD at Turner & Townsend (T&T), who argued: "The government has outlined an agenda for growth through investment in infrastructure and a vision of the industry in 2025. It must now take the lead in making it happen. Political parties should make the delivery of the National Infrastructure Plan a manifesto pledge."
This is essentially the problem Sir John Armitt was commissioned to address by the Labour Party, and which has resulted in his recommendation of the creation of an independent National Infrastructure Commission to advise government on how to meet its infrastructure ambitions. But just as Armitt's report has proved controversial, respondents too differed on how to address the issue. Some, such as John Hicks, head of government and public at Aecom, recommended adopting Armitt's proposal. T&T's Rowden argued a secretary of state for infrastructure was needed. Mark Thompson, managing partner at Ryder Architecture, said this goal could be achieved by securing "cross-party agreement to a long-term visionary low-energy infrastructure policy and a fully integrated UK-wide transport solution," though he admitted this would be "expensive".
The second most common theme - again mentioned in different ways - was around using construction to lead the way towards a low-carbon economy for the UK. This view was summarised by architecture and engineering grouping, the Edge, which produced a detailed submission calling for a "convincing plan" to meet the targets set out in the 2008 Climate Change Act. It said: "Government [needs] to retake leadership of the debate: internationally on how we can achieve equilibrium with our planet's finite resources; and nationally in developing a plan to meet domestic targets, with a clear strategy for working with scarce resources and avoiding waste, unnecessary clashes and unintended consequences." In terms of the practical measures needed to do this, the UK Green Building Council (UKGBC) called for a detailed trajectory of minimum energy performance standards for all homes and buildings in the UK, getting more stringent over time. Manufacturer St Gobain called for policies to financially incentivise investment in energy efficiency, such as by linking stamp duty and council tax to energy performance of buildings.
Solving the housing crisis was also a common call. For the RIBA, this could happen by giving local authorities more powers, funding and responsibilities to create the homes needed in their areas. The Home Builders Federation submission argued, in contrast, that further relaxation of the planning system was required to achieve this.
Other topics mentioned more than once were skills and apprenticeships, and reform of VAT. The Federation of Master Builders (FMB) argued for both of these, including a cut in VAT to 5%, and the abandonment of proposals that will see greater costs of apprenticeships fall on construction employers. Mark Reynolds, chief executive of contractor Mace, said "government, colleges, and industry need to work together more effectively," over apprenticeships. Steve Hale, MD of Crofton, argued it was the way VAT was structured, not its level, that was so punitive.
Solitary calls were also made for a variety of other topics, including the introduction of the Hippocratic oath for construction professionals, giving them a duty to do their best for their customers, and a call from the RICS for greater devolution of power to councils in order to drive construction investment.
Question 2
We asked:
"What is the single most important spending measure that a future government could bring in, and why?"
You said:
By far the most common response to this question was to direct resources into retrofit programmes designed to improve the energy efficiency of homes and other buildings.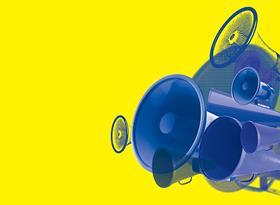 The UKGBC said the best way to achieve this would be by "elevating energy efficiency to a national infrastructure priority and including it within [the government's] National Infrastructure Plan". It calls for capital spending of £3bn-4bn per year in order to achieve the retrofitting of 1 million homes a year by 2020. Likewise, Saint-Gobain called for energy taxes and carbon taxes to be reinvested in retrofit, along the lines suggested by the Energy Bill Revolution campaign calling for warm homes and lower bills.
However, the Edge felt that a more radical approach is required, with public funding needed to invest in upgrading 6 million homes over the next 20 years, with a much improved Green Deal offer for everyone else. It justifies this on the basis that "the ensuing VAT receipts will more than compensate for the initial expenditure."
The Priority Schools Building programme is just too cheap. The cost per square metre needs to increase by 20%
A number of other topics also got multiple mentions. In particular schools were identified as an area requiring significant government funding, whether by (as suggested by Aecom) ensuring the next government doesn't water down existing school spending plans, or by increasing the amount spent on individual schools. The RIBA argued that: "The current Priority Schools Building programme is just too cheap. The cost per square metre needs to increase by 20% otherwise longer-term costs both to school outcomes as well as high costs for maintenance and repair will be significant."
Again housing was a popular theme. The Home Builders Federation called for the continuation of government resources behind Help to Buy in order to give the industry the certainty required to plan ahead. Design and Build co-ordinator Max Muncaster was one of many to call for major spending on new build affordable homes built to high levels of sustainability, alongside a programme to determine how much of the existing affordable housing stock it would be possible to bring up to reasonable green standards, as assessed by Energy Performance Certificates. Those that cannot be economically retrofitted should be demolished and replaced, he argued.
A number of respondents, such as Eric Johnson at Paddock Johnson, argued the case for greater investment in economic infrastructure, particularly transport, above and beyond the planned spend on HS2. The RICS also called on the next government to "ring fence capital investment in housing, road, rail, water and flood infrastructure."
The FMB called for the government to underwrite loans to small builders in the same way that mortgages to householders have been underwritten through the Help to Buy scheme.
Question 3
We asked:
"What do you believe are currently the biggest barriers to the growth of the construction industry in the UK?"
You said:
While many barriers to growth in construction were identified by respondents, one issue was far and away the most common concern, being mentioned in half of all responses. This was the skills issue, with respondents overwhelmingly concerned the industry lacks the capacity - above all the human talent - to grow sustainably while meeting the expectations of its customers.
A number of respondents linked this lack of capacity with the cyclical nature of the industry, exemplified by the recent recession. Jeremy Blackburn, head of policy and parliamentary affairs at the RICS, argued: "The cumulative effects of the recession saw some 350,000 workforce exit the sector. Understandably older experienced staff stayed on but are now looking to retire. This has left a skills and workforce black hole at a time when workloads are picking up and the recovery needs resourcing. This requires more than [the industrial strategy] Construction 2025 to deal with it. It needs an industry-wide approach that will change the image of construction."
It is not only human capital that is affected by this cyclicality, as Saint-Gobain's submission said: "The historic pattern of cyclical economic growth and recession […] has several unfortunate effects. First it leads to a pattern of loss of skilled workers followed by shortages of the same skills during recovery; second it inevitably encourages […] short-termism in the industry and shortens the likely period over which any payback from investment in skills and production capacity will be available."
The cumulative effects of the recession saw some 350,000 workforce exit the sector by 20%. This has left a skills and workforce black hole
It says both the construction industrial strategy, Construction 2025, and the government targets for adoption of BIM show how this can be reduced, but "we need more of this kind of strategic thinking". This was backed by the UKCG's Stephen Ratcliffe, who said: "How to build capacity to meet increasing demand is likely to be the number one issue for UKCG and its members over the next couple of years. Crucial is the industry's ability to attract young people."
However, as common as this theme was, skills was not the only issue raised as a barrier to growth. The lack of a coherent government direction over green policy was also mentioned in a number of responses, including those by the UKGBC and the Edge. The UKGBC said current political uncertainty was "stifling the growth" of the retrofit sector. The Edge bemoaned the fact there was "no long-term policy with the determination to deliver".
The regulatory environment was mentioned in a number of submissions. The HBF again focused on reform of the planning system, but in addition mentioned the burden of regulatory standards to which new homes are subject, which it said hit smaller builders in particular. "The industry is also still heavily over regulated and the government must deliver on its commitment to reduce regulatory costs," its response said.
A lack of government focus on SMEs more generally was also seen as a barrier, particularly in relation to procurement. Graham Stow, of Stow Associates, said: "The EU Public Procurement Directives are a good example of the 'big is beautiful' culture gone mad.
"Put simply, if a firm hasn't got more offices, more staff, or a longer track record than its larger competitors, they're most unlikely to get shortlisted for a project, let alone win it. Over the past 20 years or so this has created a divide which means larger firms get larger and the small contractors wither and die."