Be part of the group that develops HPL into an established industry tool for the labelling and promotion of better-performing homes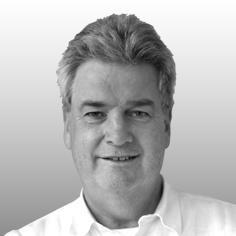 The success of the Home Performance Label (HPL) Pilot organised by the Housing Forum with HTA and BLP (previously reported in Building) has led the team to the conclusion that the idea has merit and should be developed further. We have been pleased with the support we have already had from respected companies as well as the positive response so far from Brandon Lewis, HBF, GLA and RICS. The following, from Jane Briginshaw at HCA is typical:
"We are confident that (you) provide the right skills to manage the process to bring together diverse data sources, databases, calculation methods, BIM and programming for the whole life performance metrics you propose for the HPL app. Furthermore we can see that the HPL app will address problems our investment partners, the HCA and consumers grapple with for new build and existing dwellings."
We have decided that the idea can best be developed by forming a consortium of a small group of members who would work with us to develop the idea further and bring it to market. To date Barratt Developments Plc, L&Q, Climate Energy Homes, Wates Living Space and Pocket Living have agreed to support the initiative and many others have shown interest.
To develop the methodology further we need the input of a cross-sector group of housing businesses who share our enthusiasm for the idea and who want to benefit from it before it is introduced into the wider market. In the longer term we plan to turn HPL into an established industry tool for the labelling and promotion of better performing homes. The first step towards this will be to form a group who can help us establish the proper functionality of the tool, and guide us on how best to use it to drive value.
To maximize the breadth of the consortium's expertise we aim to include the following industry sectors among its membership.
major housebuilders
niche housebuilders
major registered housing providers
developers
private rental sector developers
contractor developers
at least one mortgage lender
at least one estate agent
We feel we are well on our way to a milestone in the housing market. Anyone interested in contributing should contact me.
Ben Derbyshire is managing partner of HTA Design