Construction is in safe hands to fully embrace digital transformation, says Jamie Harris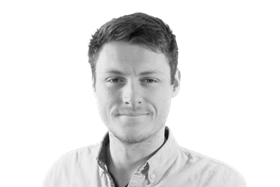 At a time when contractors appear hobbled by low margins, digital transformation holds out hope that the industry could look forward to a more profitable future. And so it was encouraging to speak to so many people at Building Live Club earlier this month who truly understand the granular detail of digital and the opportunities it presents, and whom we have dubbed our digital champions.
Many of these talented people feel that construction is far behind other sectors of the UK economy when it comes to understanding the potential of digital. Mark Boyle of Robert Bird Group, for example, said he feels the sector has only taken the first step in what will be a long digital journey: "I think we're just one rung ahead of farming and agriculture in this space."
There's clearly a long road ahead, and other industries are in a much more advanced state. But even the word "digital" feels antiquated now – we're not talking about a Casio watch that also has a backlight, we're talking about a colossal industry with genuinely breathtaking tools at its disposal, of which it is yet to maximise the potential.
I'll be honest, I'm much more positive about the future of construction. It is heartening to hear how they really love what they do. These people think digital-first and where others see barriers to change, they prefer to focus on the possibilities and the potential. In such a traditional industry, you all need people like these in your organisations, people who want to shout about the benefits of digital to their colleagues and the wider industry, and who can be a catalyst for positive change.
I'm looking forward to finding out more from our digital champions. Let's listen to them – I feel construction is on the precipice of something extraordinary.
Jamie Harris, digital editor, Building