Osborne's emergency budget looks set to disappoint those hoping for more than familiar headlines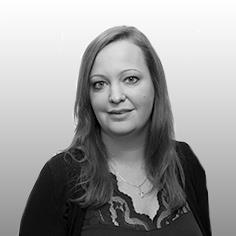 For a chancellor far more associated with spending cuts than handing out cash, George Osborne is perhaps surprisingly fond of a Budget speech. When he steps up to address the Commons next Wednesday, it will be the third time in seven months that he has done so for a major set piece announcement. This fact in itself has led to expectation that – aside from the small matter of locating the £12bn of cuts to the welfare bill that the Conservatives pledged during their election campaign – there will be little in the way of change, certainly as far as construction is concerned.
However, although there are set to be a lot of restated, rather than new, investment commitments, the finer detail of Osborne's statement will be closely watched by an industry whose recovery – as wavering output statistics demonstrate – is still prone to stalling.
One obvious area where the sector needs to see progress is in relation to infrastructure, given the long-term certainty over investment needed for projects to go ahead, and the uncertainty surrounding several major programmes of work.
The turmoil surrounding Network Rail's £38bn programme of investment, and the delay in deciding how best to increase London's airport capacity, means that progress on two of the biggest programmes of infrastructure development will be slow moving at best. This is, of course, of not inconsiderable concern to those working in that sector. But it is all the more disturbing because of the urgency of the need to upgrade the UK's transport network, and the critical dependence on this network for wider development and growth.
Against this backdrop, any movement on other programmes – including an expected boost of more than £100m seed funding for Crossrail 2 (see news page 10 and analysis page 22) – will take on even greater importance. This is particularly the case on transport links related to Osborne's much touted "northern powerhouse", given delays to Network Rail's own programme of improvements through the Midlands and beyond. Any news on specific regional projects, or progress on longer-term schemes like HS3, will be a vital fillip to confidence for wider developments in regional economies.
Given how central housing was to the Conservatives' manifesto, we should also hope that Osborne moves forward with plans to enable delivery of more homes. With private housing development still spearheading the sector's recovery, the industry will be rightly wary of any drag on the development of policies that are likely to face close scrutiny from housing developers and political stakeholders alike.
There will also be close attention paid to any detail around the party's repeated headline pledges to increase apprenticeships. And, while the overall pledge to cut spending leaves little scope for increases in areas such as school development, mounting need leaves the door open to the occasional shot in the arm for favoured programmes, particularly free schools.
One area where the industry urgently needs support, but where it looks highly unlikely to get it, however, is on measures to drive the greening of the built environment.
Despite this week's warnings from the Committee on Climate Change that political inaction means the UK is failing to adequately mitigate against global warming, the recently announced sell-off of much of the government's stake in the Green Investment Bank supports the idea that progress towards sustainability will come down to private sector, rather than public sector, leaders.
In that regard, those hoping for more from the government look set to be disappointed. For the rest, however, there may be much to gain from looking beyond what are likely to be, by now, familiar headlines.
Sarah Richardson, editor