BRE chief executive Gillian Charlesworth is determined to bring a more commercial focus to the institution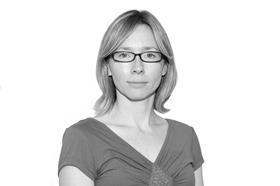 How do you shake up and modernise a traditional institution but keep what is unique about it? That's the challenge facing BRE Group's new chief executive Gillian Charlesworth, who came to the £54m-turnover research organisation just five months ago after a period of upheaval in which 60 staff were made redundant.
BRE – in the past known by its full name the Building Research Establishment – is steeped in its academic history going back to 1917, and the expertise among its 600 staff goes deep and wide.
This profit-for-purpose organisation has specialists in fire safety testing, material and product accreditation, sustainability standards, building regulations and much more.
Take a trip out to its huge campus just off the M1 near Watford – which in addition to all the testing facilities has a nursery on site as well as a bike-share station – and you feel like you are visiting an out-of-town university. The people who work there are focused on research that can improve the built environment, and that ethos of doing public good is really important to them.
Read more: On a mission: Gillian Charlesworth talks plans for BRE Group
Charlesworth is clearly proud of all these "world experts" but she's determined to bring a more corporate culture and commercial focus to everything they do. She wants to grow turnover by £25m in a few years and for that growth to be profitable so it can be reinvested back into research.
The people who work there are focused on research that can improve the built environment, and that ethos of doing public good is really important to them
She comes from a very different background to her long-serving predecessor Peter Bonfield – she is not a BRE veteran and she does not have a technical background.
Being an outsider could play to her advantage – she has spent 15 years at the RICS helping to expand the professional body internationally and she thinks she can do the same here.
A big part of her strategy is to export the BRE brand – BRE already has a presence in China and the US and under Charlesworth the pursuit of global opportunities will be turbo-charged.
Digital skills are another big focus. The job losses at the end of last year have not dented headcount much, she says, because BRE created digital roles in order to be part of the government-backed Construction Innovation Hub (CIH).
Yes, testing and accreditation will continue to be BRE's bread and butter but digital expertise has real growth potential, and even if the CIH funding dries up after the initial four-year grant, Charlesworth says BRE will continue to invest in these emerging skills.
She has already added fire-power to her senior team with some key appointments, and this team is working up next year's business plan and figuring out the group's three-to-five year strategy (and yes, Brexit has to be factored in).
She talks about admiring kindness in leaders, but she definitely does not want to be viewed as a soft touch
It all amounts to a lot of change for an organisation that was privatised in 1997 and has retained a reputation for being a very civil service in outlook. Can Charlesworth convince her people to follow her commercial lead?
The fact she is targeting growth rather than planning to slim down the organisation should help in that regard. Her leadership style may also win some over. She talks about admiring kindness in leaders, but she definitely does not want to be viewed as a soft touch.
What she means is that when tough decisions have to be made – for example, decisions about people's skillsets and whether they are the right fit for BRE in the modern era – she intends to be open, honest and straight-talking. It's hard to argue with that.
Speech-less
It was difficult to drum up much excitement about the Queen's speech this week – in normal times we hang on every word knowing the key announcements will form the basis of the government's forthcoming legislative agenda.
But these are not normal times. Brexit negotiations are still up in the air and there seems no escaping another general election, so it was hard not to conclude that for all the pomp and ceremony of the event, what we were witnessing was little more than electioneering.
Nevertheless, the speech set out a direction of travel that could have big implications for the construction industry. First, we had confirmation that the government will implement Dame Judith Hackett's recommendations and establish a building safety regulator for high-risk residential buildings.
There was also the immigration bill which ends free movement of EU workers to the UK and sets out a new points-based system – and we got a reminder that if we do crash out with no deal, free movement ends on 31 October.
Meanwhile, developers will be very aware that one of the aims of the environment bill is to mandate biodiversity through the planning system.
But some in construction are perhaps more concerned with the legislation that will not be carried over to this new parliamentary session – namely, a bill to mandate project bank accounts on public projects and another to ring-fence suppliers' retentions.
Both of these private member's bills struggled for time in the House of Commons as Brexit bumped all other business off the agenda and now a new parliamentary session has begun, the bills have fallen by the wayside.
Campaigners against poor payment practices are undaunted and have told Building preparations are under way for a new bill that could combine measures for project bank accounts and retention into one private member's bill. So one step forward and two steps back.
Chloë McCulloch, editor, Building