The Common Assessment Standard streamlines the construction pre-qualification process, Neil Mant suggests you give it a go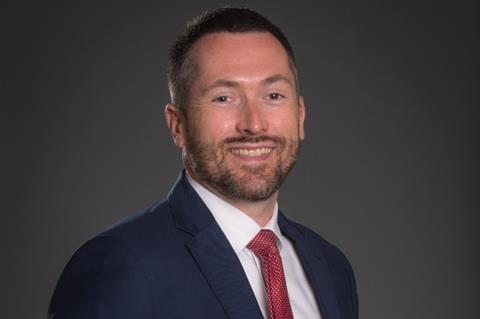 The construction pre-qualification (PQ) process has long been viewed as a necessary evil by main contractors and as a time-consuming, repetitive, and costly exercise for the supply chain. I know this first-hand through my many years working in supply chain and material procurement, experiencing numerous types of pre-qualification questionnaires (PQQs), in-house systems and outsourced certifications.
Previous systems were complex and inefficient and a major barrier to improved productivity in the sector. Historically, in order to pre-qualify to provide goods or services for projects, around 180,000 specialist contractors produced over two million pieces of paper every year for 5,000 contractors at a cost of up to £1bn. So when Build UK asked me to chair a cross-industry group for PQ reform I was a little sceptical (to say the least) that streamlining the process was going to be achievable. However, I now truly believe that one day we are going to look back and wonder how we ever got by without the Common Assessment Standard.
The Common Assessment Standard is at the core of a new system that makes quality, consistency and efficiency the new normal. It is an industry-agreed question set based on existing PQ questionnaires, including PAS 91, and corresponding assessment standards. There are two levels of certification – desktop and site-based – and companies apply to one of the four recognised assessment bodies – Achilles, CHAS, Constructionline or CQMS – for the level that is most appropriate for their business.
Having a single set of questions updated annually allows for a much clearer understanding between clients, contractors and suppliers and is raising the bar in assessing the competence of the supply chain. Organisations using the Common Assessment Standard can still ask any necessary project-specific questions safe in the knowledge that their supply chain has already met their requirements for business assurance.
I believe we are fast approaching the tipping point at which needing the Common Assessment Standard becomes the norm
The Common Assessment Standard is supported by a data sharing solution that enables contractors and clients to obtain key PQ data for their supply chains from any of the recognised assessment bodies. This means they can maintain a relationship with their preferred recognised assessment body and do not need to set up an arrangement with the others. Most importantly, it means that members of the supply chain need to be certified by only one recognised assessment body.
I believe we are fast approaching the tipping point at which needing the Common Assessment Standard becomes the norm. There is a growing list of organisations using it and has been endorsed by the Construction Leadership Council. The independent review of public sector construction frameworks undertaken by Professor David Mosey also recommends its use to 'reduce procurement costs by consistent and proportionate assessment of [suppliers'] economic and financial standing'.
As the system becomes the standard, I look forward to seeing companies across the supply chain who are asked to be certified by more than one recognised assessment body refusing to do so.
The Common Assessment Standard is a huge step forward for the industry and I would like to thank everybody who has collaborated to get us to this point. It is not only eliminating a significant amount of costly duplication of effort but is raising the bar in assessing the competence of the construction supply chain, leaving us to focus on delivering projects for the benefit of our clients and the UK economy, and I would encourage businesses across the industry to get behind this fantastic initiative.
Neil Mant, Chair of Build UK's Cross Industry Body for Pre-Qualification and Supply Chain and Procurement Director at VINCI Construction