It's not so far fetched to think future BIM levels could help tackle cancer and heart disease, the key is to focus digital technology relentlessly on better outcomes for people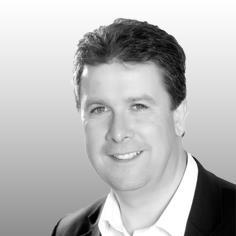 No doubt you have read about the way that taking regular exercise like cycling to work can significantly reduce the levels of cancer and heart disease across the UK. Well believe it or not BIM will play a part in driving this aspiration to reality.
I'm sure that everyone in the construction industry is already very familiar with the way that BIM and digital information management is transforming the delivery of projects across the built environment. We are seeing improved efficiency of design, construction and operation of assets and these should drive long term performance and cost benefits.
And certainly, achieving the goal of embedding BIM Level 2 across UK public sector construction procurement has spearheaded a major shift in industry culture. A new and emerging atmosphere of collaboration has been created down the supply chain, as individuals and businesses begin to recognise the shared value that can be added through the use of data.
However, with the best will in the world, transformational though Level 2 BIM may be, it is unlikely to do much to help us tackle rising cancer rates or tackle heart disease. For this we must look beyond these simple tools, towards a new world of BIM level 3 and level 4; towards a future embracing the internet of things, the development of integrated service companies and smart cities.
Like it or not our modern lives are based on data. The decisions we make are increasingly influenced by the vast quantities of information that is being streamed to our phones
Like it or not our modern lives are based on data. The decisions we make, and choices we take today are increasingly influenced by the vast quantities of information that is being streamed to our phones, our screens and our brains. The Digital Built Britain programme, which grew out of the government-backed BIM level 2 initiative, is designed precisely to ensure that our built environment is developed in a way that not only appreciates the role and value of managing information effectively, but that also actively drives better social outcomes as a result.
Sound a bit futuristic? Well it's already happening. The internet of things is already linking up the systems driving our lives. Technology platforms exist to enable this information not only to be gathered but to be used and value extracted way beyond that which was originally expected.
Take air quality; while there may be a focus on electric driverless cars to transform our future environment, imagine the value of being able to use monitoring, data and trends to predict and react to air pollution peaks, days or weeks in advance. Take transportation; imagine the ability to use data and trends to predict, pinpoint and react to asset failures months in advance.
Also, other critical networks such as water supply; imagine being able to use data and trends to predict and react to demand increases, weather patterns, electricity price fluctuations, and asset failure weeks or months in advance.
In each case, right now the Digital Built Britain programme is moving these ideas and early concepts to day-to-day reality.
If we are to face the challenges of the future, we need to act now and why we must continue the themes we so successfully discovered with the Level 2 programme. And to succeed, this new Digital Built Britain aspiration must focus relentlessly on people.
While the technology is important and exciting, success lies in driving our culture and commercial relationships to stimulate change and to motivate and persuade stakeholders to break from the status quo.
Mark Bew leads the UK's Digital Built Britain programme and is chairman of engineering consultancy PCSG