The real weakness of the industry today lies in skills, training and diversity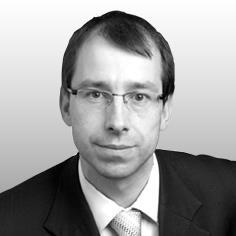 Do you remember what careers advice, if any, you received when you were at school? And how big a part did it play in taking you on a journey that now finds you an avid reader of Building magazine? Not much I guess.
I remember my careers advice very well. I was handed a multiple-choice paper containing a wide variety of statements to which I needed to shade in a "yes", "no", or "don't know" response. It contained statements like "I want to work regular hours" and "I want to work outdoors". The form was processed and some many weeks later I received an algorithm-generated set of hundreds of supposed career matches. I remember that the first page contained "actuary", "astronaut" and "astrophysicist".
I don't think "bricklayer" was on my list. I probably pencilled in "no" to the statement "I want to work in mud".
Alas, it seems careers advice has not advanced much in the 29 years since I filled in my forms. The construction industry continues to struggle to attract both the calibre and the diversity of individuals it needs. Careers advice, from schools, parents and peers is too often a cocktail of prejudice and ignorance. But the industry bears much of the blame for failing to proactively sell itself, and project a modern, exciting, fulfilling image of what life in construction involves.
A patchwork of organisations and informal groups are working hard to try to fill this gap. Some, like the Construction Youth Trust and Building Lives, focus on bringing young people into the industry generally and some, like the Women's Engineering Society and the Women's Infrastructure Network, focus on the particular challenge of increasing the proportion of women in the industry from the currently abysmal, low level.
Office of National Statistics employment numbers show that the construction industry has the worst gender balance in the country, with only 12% of employees being female
Equally impressive are individuals who are doing their bit to sell the story of the industry. I recently met Rebecca King of Vinci who has been writing up on her website (www.rebeccajking.com) a series of vignettes about her experience in the industry, and takes those stories into schools.
But we have such a big problem to solve that it is doubtful that all of these disparate efforts can make the difference alone. On skills, a recent report by London Chamber of Commerce and Industry and KPMG showed an impending shortage of skilled labour in London and the South-east of at least 150,000 people by mid-2015. It has made a number of recommendations including that schools should be monitored and rewarded on their success in placing individuals into training, apprenticeships and employment, to try to counteract the bias towards university as the only valued outcome. The challenge now is to have this and the other recommendations in the report implemented.
On women in the industry the problem is even more acute. Office for National Statistics employment numbers show that the construction industry has the worst gender balance of any industry in the country, with only 12% of employees being female. Furthermore, the Institution of Engineering and Technology has shown that the percentage of women engineering employees in the UK has declined marginally over the past seven years. The Institute of Physics has shown that physics is the fourth most popular A level choice for boys but the 19th most popular for girls.
Why does this matter? Aside from a basic point about equality of opportunity, our country cannot afford to fail to bring more talent into our construction and engineering industries. Research by the CBI earlier this year showed that 39% of employers seeking employees with STEM skills were struggling to find staff.
Skills training and diversity are shared problems and need solutions that are owned and driven by all participants in the construction industry - by government, by schools, by contractors and by clients.
Recently Network Rail has set a clear example of action by a client, with chief executive Mark Carne declaring that 30% of the company's overall workforce should be made up of women by 2018, more than doubling the current 14%. He has also set a target of 20% of senior positions to be held by women by 2016 and suggested that the ultimate test of success for the business would be his own successor to be a woman.
But what is the industry itself going to do? While a few companies lead the way, the fragmentation of the industry creates an excuse for inaction and outsourcing of the problem to the Construction Industry Training Board. Perhaps we need a voluntary charter, like the Living Wage Foundation, to define best practice and publicly recognise those businesses that adopt it.
A year ago the construction industry was fixated on a lack of pipeline. That challenge is happily behind us – there are decades of work ahead. The real weakness of the industry today is the skills, training and diversity to deliver.
Richard Threlfall is head of infrastructure, building and construction at KPMG