Does your business know enough about efforts to reduce the impacts of climate change?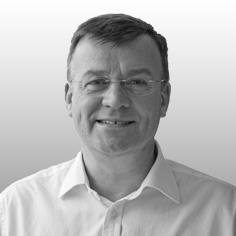 I expect I'm safe in assuming that most of the property industry could reference the Lima climate deal announced before Christmas if asked, and – I may be biased because we have a dedicated environmental arm – I'm confident that it's common knowledge there will be another (bigger) deal in Paris this year, though that a lot remains to be done to get it over the line.

Also significant in 2014 was the United Nations' Intergovernmental Panel on Climate Change (IPCC) report last November that was hailed as the "most important assessment of global warming yet". It said:
"Continued emission of greenhouse gases will cause further warming and long-lasting changes in all components of the climate system, increasing the likelihood of severe, pervasive and irreversible impacts for people and ecosystems."
This is less well known – why? Most likely because that it simply isn't anything new. We know that carbon emissions are bad for people and the planet. However, for me it was actually a turning point - we no longer have to stress the oft-repeated maxim "act now or suffer later." The argument is over. UN secretary general Ban Ki-Moon, said: "Leaders must act. Time is not on our side".
I agree, with the proviso that it is our industry that needs to become the leader. Sustainability shouldn't just be a word to us - it should be in everything we do. So it is up to us to make the changes our technical expertise demonstrates are already possible.
Engineers are constantly researching and searching for new ways of reducing our use of carbon, and we should really let more people know. In building services we are uncovering new ways to heat buildings more effectively and reduce our energy use.
We need global leaders to take a stand - but perhaps we need to meet them at the table with some of the solutions
At the same time we also need to think about how we are going to cool our buildings in ever-hotter summers without increasing demand for carbon. Merely opening windows would help reduce our carbon usage by cooling offices for 80% of the year if designed appropriately. This should be a simple solution but in reality is side-lined due to both city density and "deep space" where people far from windows are still too warm. So we have to be creative when developing ventilation designs for clients.
Taking this idea one step further, we are currently designing an air-conditioning system for a commercial tower in London that provides the equivalent ventilation from opening windows but without having to do the opening bit. It saves considerable energy and, if applied widely, could have a big impact for the industry and commercial and residential properties in dense urban areas.
At some point we will reach a tipping point where we heat our buildings with electricity rather than gas, but current policy favours gas or combined heat and power over electric heating (an issue for another piece). To make the switch to electric heating worthwhile we would need continued decarbonisation of the National Grid, which requires political will. Otherwise the electricity we currently use – a third of which still comes from coal – is more carbon intensive than gas. But it can be done.
An even greater challenge will be retrofitting existing buildings to become more energy efficient, even if the cheapest energy is the kind we no longer use. Non-domestic buildings are responsible for around a fifth of the UK's total carbon emissions and most homes will still be in use by 2050. We need to lead the debate to explain that these energy efficiency measures are within the industry's technical capabilities; it's a challenge we accept and can tackle.
Making our world less carbon intensive was never going to be easy, but our industry can and is implementing practical methods to reduce our footprint now and we need to be more vocal about the fact we are doing so. Political will is obviously crucial and we do need global leaders to take a stand - but perhaps we need to meet them at the table with some of the solutions.
The IPCC report for me was a wake-up call - it shows unequivocally that the obstacles are worth overcoming. So let's stop waiting for the global consensus and lead the way. We can act now, with or without global deals, reports and targets.
Nick Offer is head of WSP's London building services business