David Adams is technical director at Willmott Dixon energy services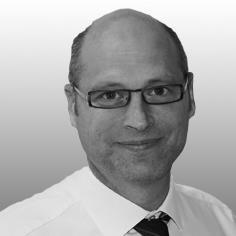 David Adams leads a team of energy solutions engineers for Willmott Dixon Group, a construction and support services company with a leading reputation for sustainable development.
Motivated by a dislike of waste and general inefficiency, probably stemming from a past life in manufacturing, David is passionate about creating market structures which encourage efficient delivery of sustainable outcomes.
He created the UK's 'Pay As You Save' low energy home retrofit financing concept, which evolved into the 'Green Deal'. He wrote the thought paper which led to the Energy Company Obligation Brokerage system and founded the Green Deal Providers' Group. He continues to support Green Deal through various forums.
David, who has a background in physics, was instrumental in the creation of the Zero Carbon Hub where he has chaired various multi-stakeholder task groups including Fabric Energy Efficiency Standard (FEES), Carbon Compliance tool review (SAP) and the Carbon Emissions Standard for Zero Carbon Homes. He sits on Green Construction Board's Building Workgroup and is chair of the Advisory Board for the London-Loughborough Centre for Doctoral Research in Energy Demand.