This August, we're taking a trip back through summer months of the past and celebrating the industry's heritage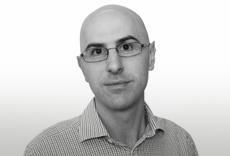 Apologies if you're manically busy because all your colleagues are reclining on a beach somewhere but the month of August often provides us with a brief lull in our hectic working lives and a chance to reflect.
In that spirit, Building's third tablet-only issue boasts a 'vintage summer' theme, celebrating great - and summery - things about the construction industry of the past and taking inspiration from this title's wonderful archive.
This year is the 170th anniversary of the founding of 'The Builder' as it was then known and we have celebrated this in recent months by re-publishing gems from the archive, particularly on Building.co.uk.
In this most modern of editions, we've continued in this vein, delving further into this treasure trove and considering the legacy of major construction projects ranging from landmark Victorian edifices to last year's London Olympic venues.
Building's architecture critic Ike Ijeh takes a look at some of the country's finest Victorian pleasure piers and what is being done today to bring them back to life. He also discusses the huge building which enraptured those who visited Hyde Park in the summer of 1851 for the Great Exhibition and asks whether it should be rebuilt.
Our founder and diarist Joseph Hansom, meanwhile, has taken his own trip down memory lane with a rather amusing column on previous summer diary items from the mid 1970s to the turn of the millennium.
We've also produced a round-up of more recent summer-themed features that appeared in Building and asked leading figures involved in last summer's London Olympics to tell us how that incredible project has influenced their own careers over the past 12 months.
Finally, and taking inspiration from even further back in European history, we take a Grand Tour of the finest green structures in the world as key people in the sector tell us about the buildings they have visited which continue to inspire their efforts to construct more sustainably.
The construction industry spends most of its time looking forward but sometimes it's important to look back. Enjoy!
Will Hurst, assistant editor, Building