Construction 2025 aspires to increase UK exports 50%, which looks ambitious but I see big opportunities for UK firms abroad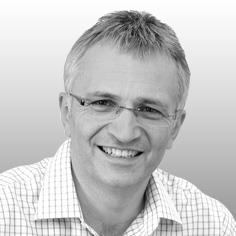 I was recently talking to secretary of state for business Vince Cable about the challenges that the UK construction industry faces in increasing its share of the global market.
This was the reason for his four-day trip to Sweden and Finland late last month. Promoting business and trade links with the two countries was one of his top priorities.
Cable's visit lends weight to the aspiration laid out in the Construction 2025 industrial strategy to increase the UK's exports by 50% over the next decade or so. The UK currently imports £12bn worth of construction products and materials every year, while we export half that amount.
If we're going to increase our exports we need to have something distinctive or valuable to clients. While UK construction once had a history of working extensively overseas, these days it is quite patchy. The exception is our consulting services sector that continues to thrive internationally.
I met Mr Cable at New Karolinska Solna, a £1.4bn university hospital, being built by Skanska and one of the largest PFI/PPP contracts in Europe. Mr Cable witnessed two UK companies signing construction contracts worth £30m to provide drywall partitioning on the project. This is an important boost for the two UK-based SME firms, Astins and Measom, one of which is already exploring trading opportunities in Sweden beyond this project.
The UK boasts some first-rate construction companies with great international pedigrees. We can offer huge benefits to clients here and abroad, particularly if we co-operate as clusters, working collaboratively across the supply chain.
I believe BIM will eventually be used around the globe. We need to tap into that market, while other countries are at the early stages of adopting the technology
I also think the UK has the chance to become a global leader in BIM. This sentiment is echoed by Patrick MacLeamy, chair of buildingSMART, which champions open standards for BIM.
Like MacLeamy I believe BIM will eventually be used around the globe. We need to tap into that market, while other countries are at the early stages of adopting the technology. At this moment in time, we have an edge.
We are also at the cutting-edge of developing new green solutions and technology. According to UK Trade and Investment, the UK market for low-carbon solutions is already worth over £117bn, and it forecasts this market to grow globally to £4 trillion by 2015.
Another area that has huge export potential is health and safety. You can see the impact of the UK's approach from the recent adoption by Norway and Poland of their version of UK Contractors Group - cooperating and sharing best practice in this very important area.
While the economic climate is forecast to improve at home, UK companies can increase their resilience to future cycles by exploring opportunities in other countries. In total, the global construction market is forecast to grow by over 70% by 2025.
If our companies can be more joined up and focus on our differentiators and innovations, then perhaps the government's target to increase our exports by 50% over the next dozen years is not quite so ambitious after all.
Mike Putnam is the president and chief executive officer of Skanska UK