The chancellor is to blame for blocking the industry's recovery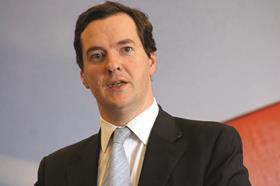 Until Osborne is replaced, the structures which will allow the industry to recover will not be implemented and the downward spiral will continue (A third of builders cut staff in tough start to year, www.building.co.uk, 22 April).
In Northern Ireland the situation is 10 times worse. Not only does the government need to be replaced, there are no banks open for business.
Patrick Murdock, via www.building.co.uk