Ecobuild 2013 will tackle a range of urgent issues, but the Green Deal will take centre stage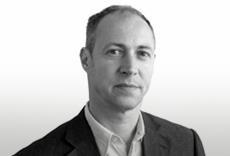 Will Ecobuild 2013 mark the point where the Green Deal starts to transform the fortunes of the moribund construction industry? There has been plenty of negative press over the minimal impact it is likely to have on private householders, and with good reason. Why would anyone want to go through all the hassle of getting the work done only to see the savings on energy bills go towards paying off a loan with an uncompetitive rate of interest?
But this doesn't mean the Green Deal is doomed. Local authorities and housing associations are keen to take advantage of the off-balance-sheet funding to improve their housing stock. There's £1.3bn available annually from the energy company obligation to help subsidise Green Deal measures. And there is still time to introduce consequential improvements for domestic extensions in 2013 Part L, which would drive take-up of the Green Deal among owner-occupiers.
These issues will be debated in the new-for-2013 Ecobuild Arena on the show floor. And you can discuss the finer points at the new Green Deal Terrace, where you'll also find the Refurbishing Britain seminar stream.
There's plenty to explore beyond the Green Deal too. The new Property conference and seminar stream reflects the fact that the business case for green buildings is getting stronger every year as corporate occupiers demand ever higher standards. Meanwhile, the Sustainability Overseas conference stream is a reminder that UK sustainability expertise is second to none. This means consultants are well positioned to sell their skills in more buoyant markets such as India, China, Russia and emerging countries in Africa.
Ecobuild 2013 will also explore how our understanding of what sustainability means is changing. As minimising the environmental impact of buildings hopefully becomes second nature, architects need to consider how other factors fit in, including beautiful design. This is easier said than done, but some architects have managed to pull it off.
Then there is the fact that new buildings must be designed not just to reduce their environmental impact, but also to withstand the warming climate. This theme is explored in the Sustainable by Design seminar stream and in the feature here. Despite our best efforts, climate change is happening now.
Thomas Lane is group technical editor for Building and Ecobuild