Chloe McCulloch reflects on how odd life has become for everyone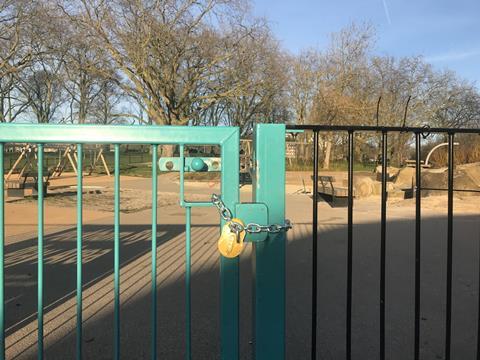 I am catching up on two missed days of blogging about self-isolation for the simple reason that being at home has also coincided with trying to keep up with a news agenda that is moving at a frenetic pace.
The prime minister's address to the nation kicked things off on Monday when for many people the penny finally dropped that our freedom of movement has to be severely restricted. Now everyone who can stay home has been told that they should, so in some respects there is not a huge difference between someone self-isolating and everyone else.
The new rules, which include only travelling to work if absolutely necessary, have highlighted to me just how lucky many office-based staff like myself are to be able to work from home. Construction site workers – many of whom are self-employed - have faced a real dilemma this week: do they risk spreading or catching the virus on public transport on the way to work and then once on site or alternatively do they just not turn up and then sacrifice their pay?
>> Contractors who have reacted to safety concerns: Latest construction firms shutting their sites
As the construction bosses have grappled with whether to shut down sites our team of reporters has been pumping out stories at a rate I have rarely seen and the traffic to our website has been unprecedented. People are hungry for information in such uncertain times and so everyone at Building - and our sister titles Building Design and Housing Today - is working flat out to bring you the news and analysis you need.
We have introduced a loose shift system so that people can take a break from work or look after children, which can be hard when you are confined to your home and only allowed out once a day.
Our new addiction to the Microsoft Teams platform meant I could let others know I was popping out to the park the other day. It was good to get some distance from my desk, even for a little while, although my daughter found it hard to accept the sad sight of the locked and empty playground - as did I.
Chloe McCulloch, Building editor
Share your stories of adapting to covid-19 restrictions, email:chloe.mcculloch@building.co.uk
Blogs so far: Day one, Day two, Day three, Day four, Days five and six